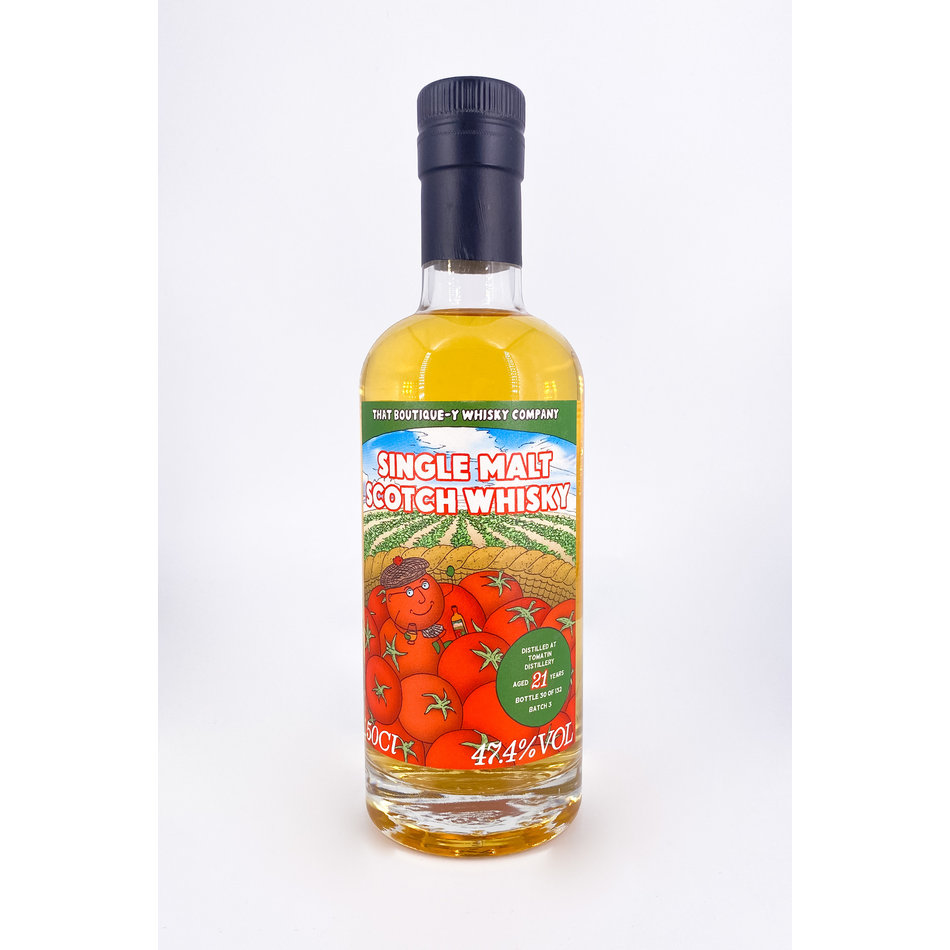 Tomatin, That Boutique-y Whisky Company, 21 Year Old, 47.4% 50CL

Tomatin

£125.00
After the success of the first two limited releases, here is a third bottling of 21 year old Tomatin by That Boutique-y Whisky Company. The charming bottle design will surely stand out on your whisky shelf, but don't worry - there's fantastic complexity in this whisky that goes beyond smiling tomatoes!
Long aging of this great spirit in ex bourbon casks produces white chocolate, coconut and buttery malt flavours, alongside some zesty fruit peels and nutty spice on the finish. A wonderfully drinkable but complex dram, but hurry - only 132 bottles were released in total. 
A delicious Highland single malt with an eye-catching label - it'll look great on your shelf for as long as it lasts!