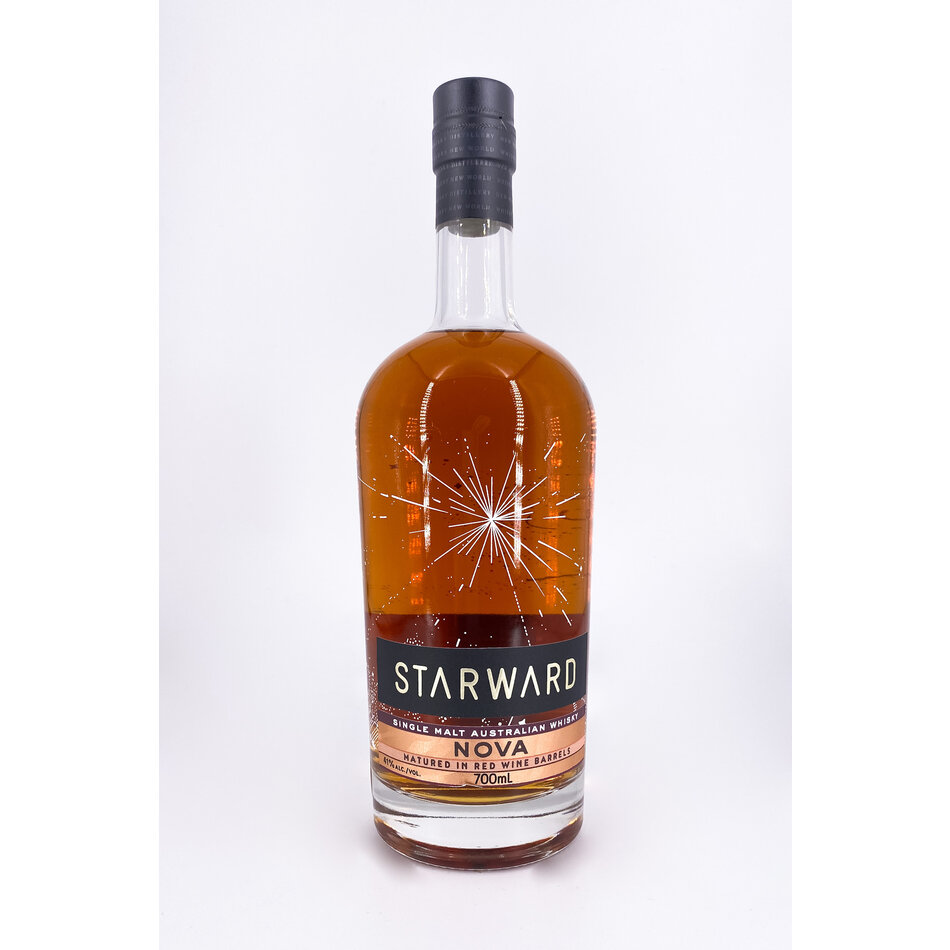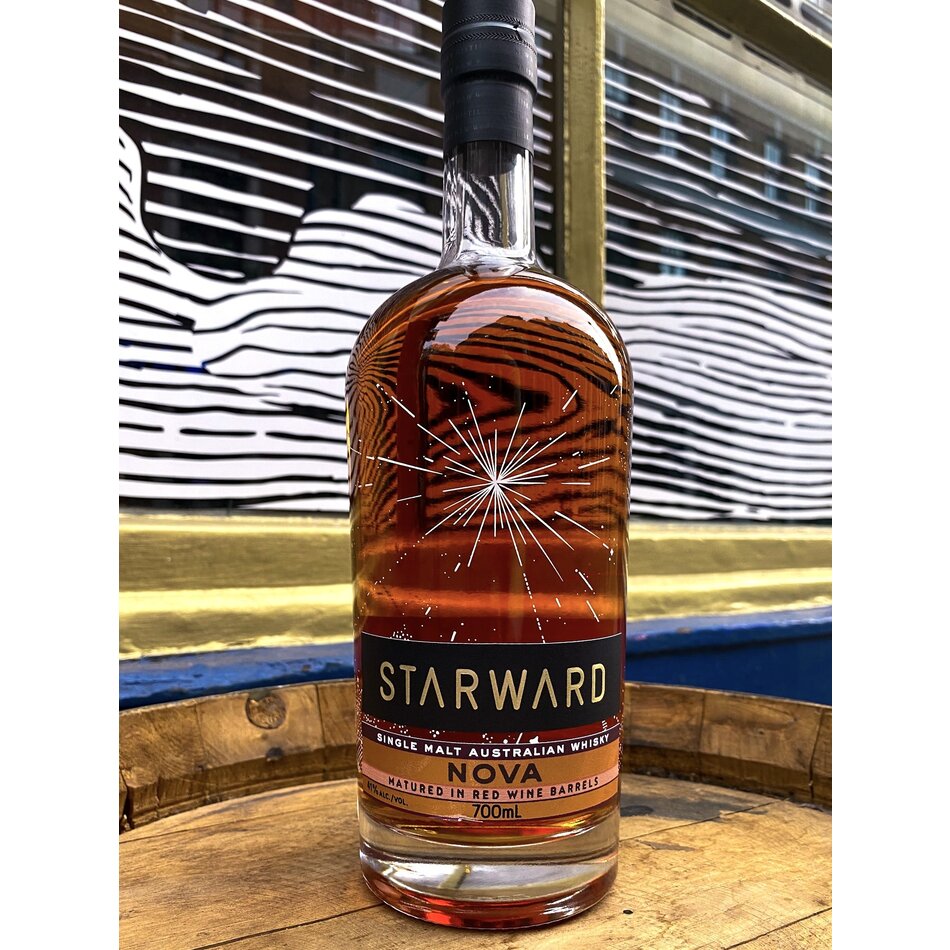 An intensely fruity release from Melbourne-based distillery Starward, who have been making waves since opening in 2007. 
Quickly becoming loved around the world, this approachable whisky prioritises the use of top quality casks for ageing under Melbourne's intensely fluctuating climate. 
This expression is a single malt aged only in ex red wine barrels (namely Shiraz, Pinot Noir and Cab Sav) giving that luscious deep colour and a beautifully fruit-forward character. Caramel, berries, grape skin and cherry give the impression of warm summers and fruit bowls. 
What better whisky to convert that wine lover into a whisky aficionado?