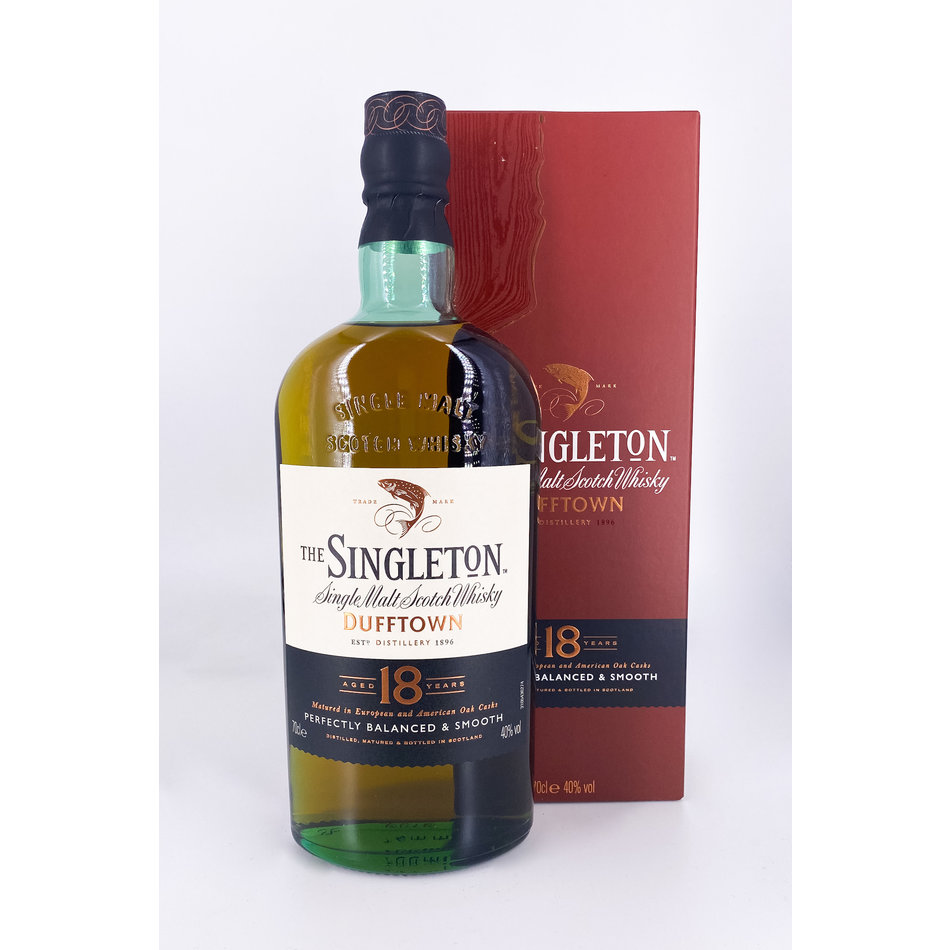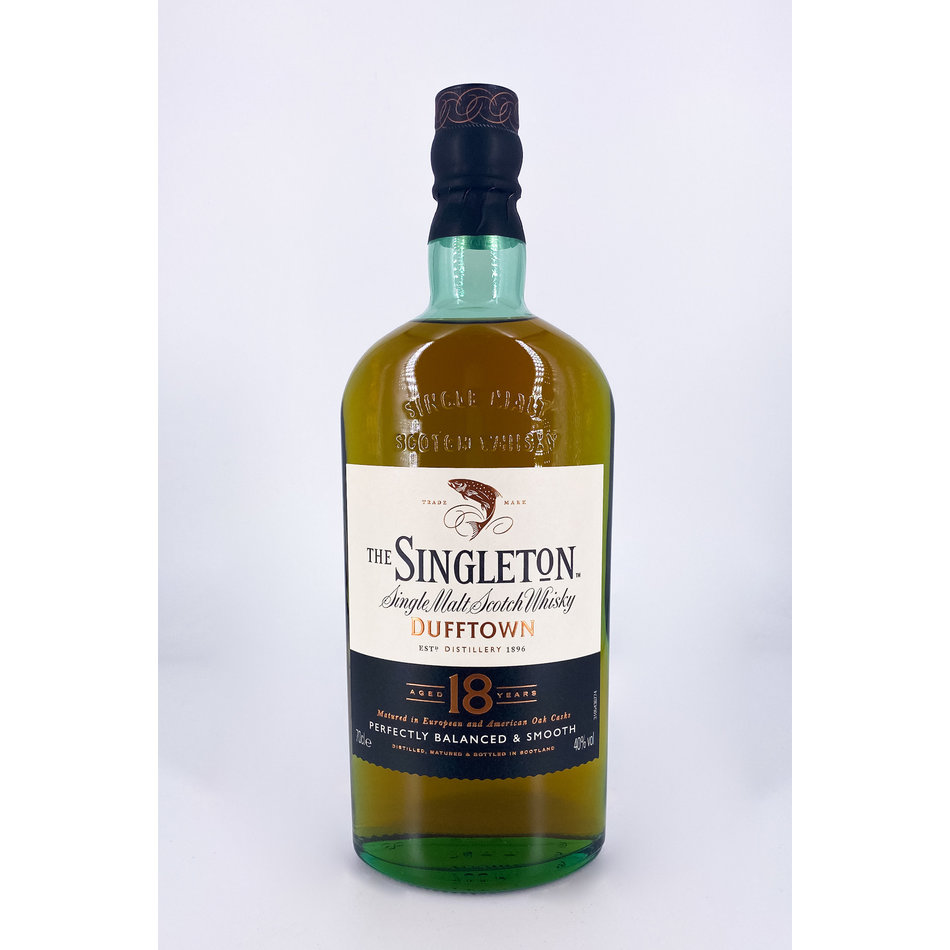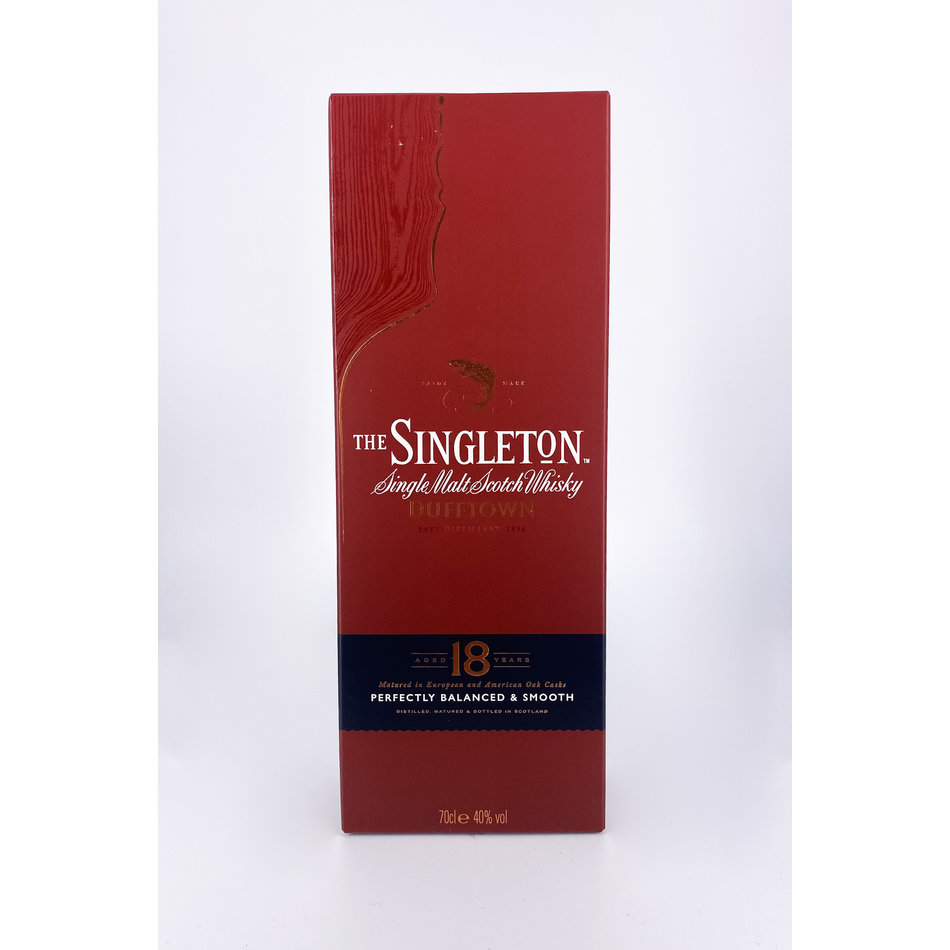 A fantastic new 18 year old release from Dufftown distillery, perhaps the oldest currently available from this hidden gem. 
This is part of Diageo's Singleton series, which focuses on three unique distilleries - Dufftown, Glen Ord and Glendullan. 
This is a complex and gently spicy whisky with beautiful autumnal flavours. Dried aromatic herbs, star anise and cinnamon, nutmeg and peppermint swirl underneath some sweeter layers of cacao and caramel. 
The texture is delightfully smooth and silky, and the finish is surprisingly long. An absolute treat for Speyside fans who want something a bit different.