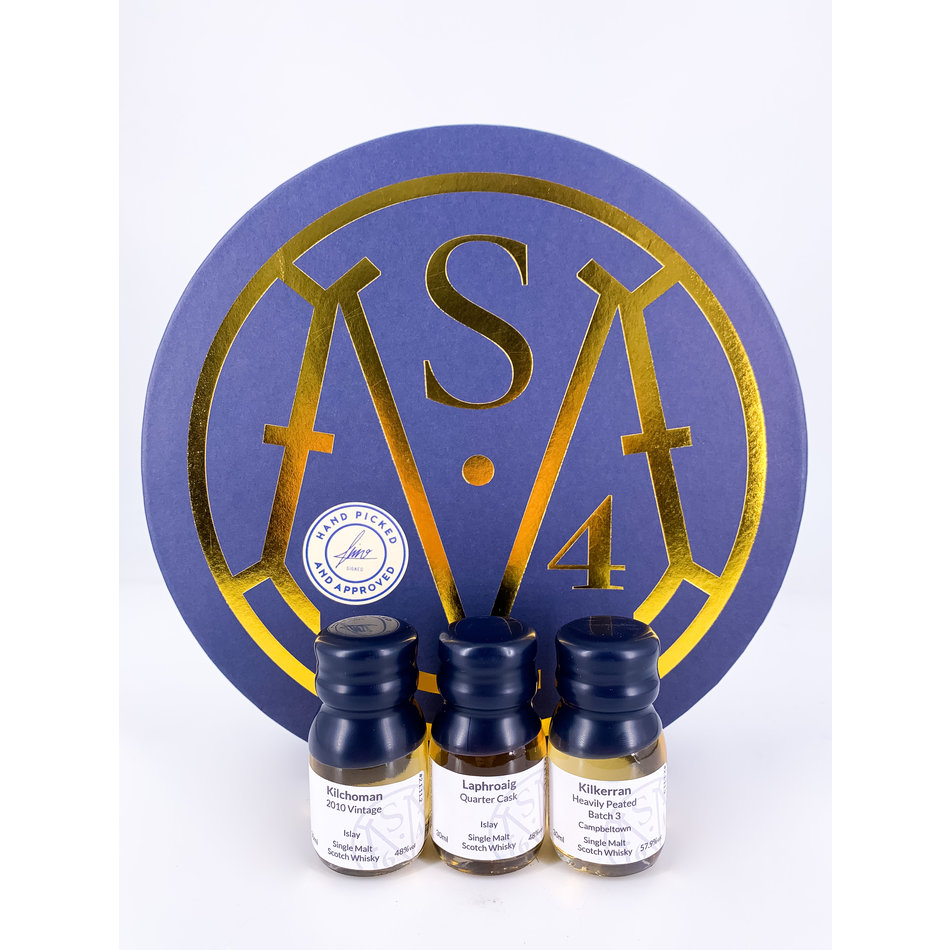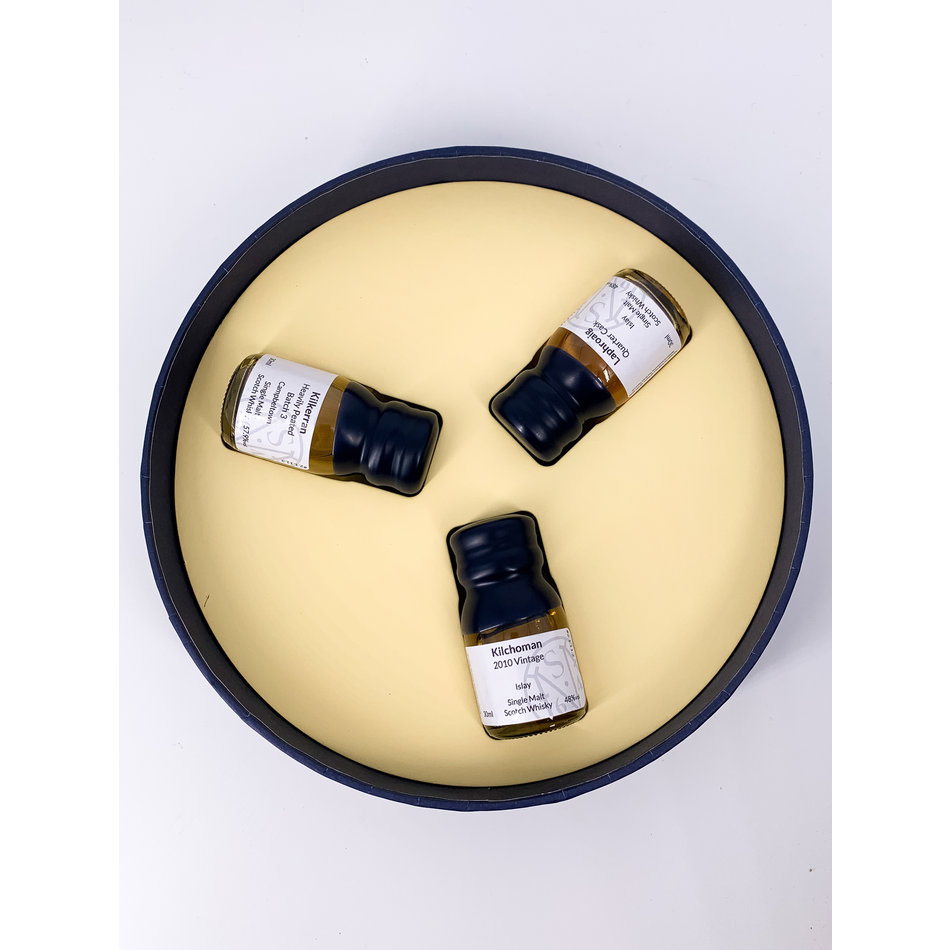 Three of our favourite peated single malts that are a little bit more unusual! These special editions from the Campbeltown and Islay regions of Scotland will make a smoke lover very happy. These whiskies are packed full of powerful flavours, and explore the use of some interesting cask types such as tiny quarter casks, ideal for maximising oak contact. 
30ml per Dram
- Laphroaig Quarter Cask, 48% 
Iodine, medicinal, briny seaweed
- Kilchoman 2010 Vintage, 48%
Sweet vanilla, spiced oak, floral peat"
- Kilkerran Heavily Peated Batch 3, 57.9%
Caramelised apples, digestive biscuits, pungent smoke