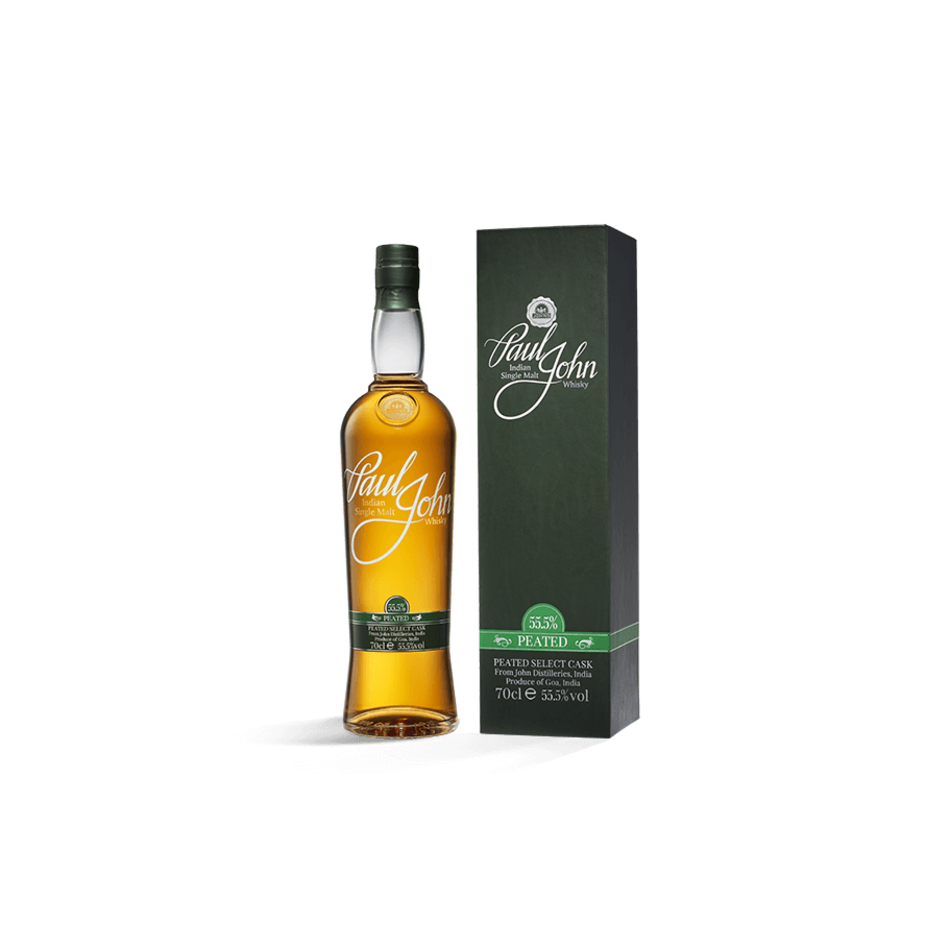 The Peated edition from Paul John's fantastic core range of single malts from Goa, India. 
Paul John released its first single malt in 2012 to the UK market, and quickly gained an exceptional reputation, scooping up awards all over the world. It uses Himalayan 6-row barley in its production, leading to a unique robust texture and complex character. 
This expression features Indian barley malted with Islay peat! It is then aged in ex bourbon casks, resulting in a vibrant, zesty and smoky malt that's completely unique. 
Flavours of cardamom, kaffir lime, chocolate and vanilla leap out over layers of smouldering coal smoke, brine and seaweed. 
Bottled at a powerful 55.5%.