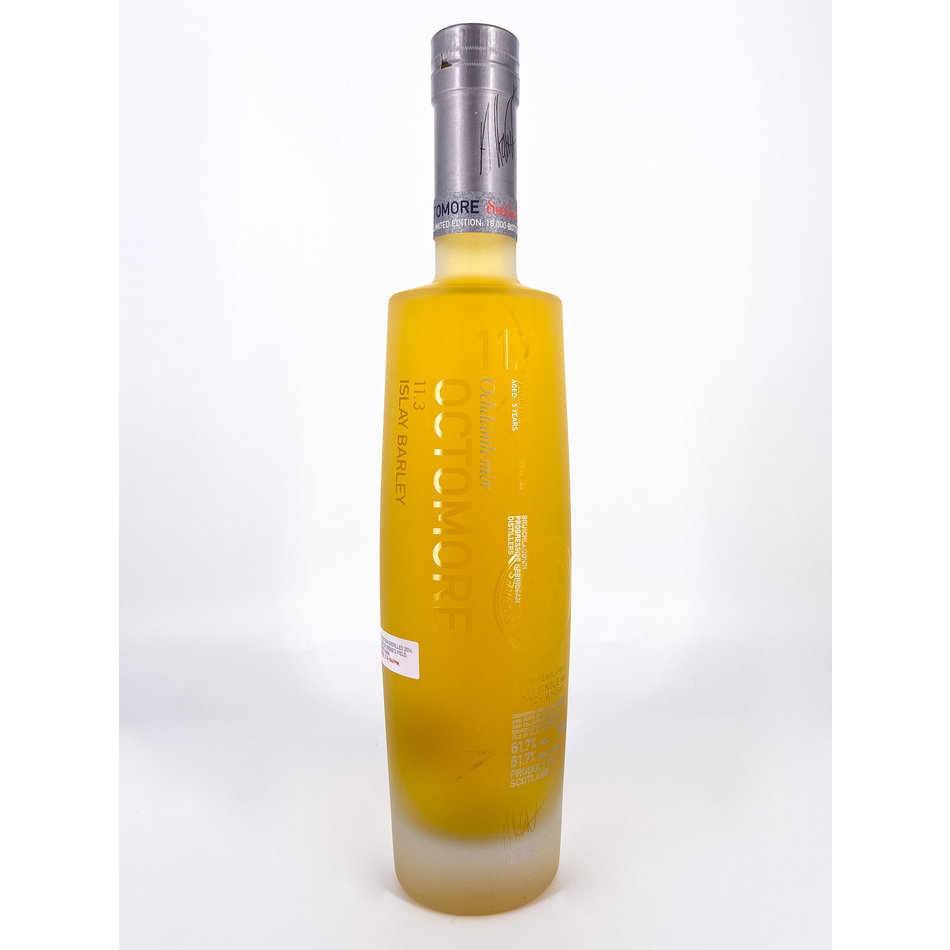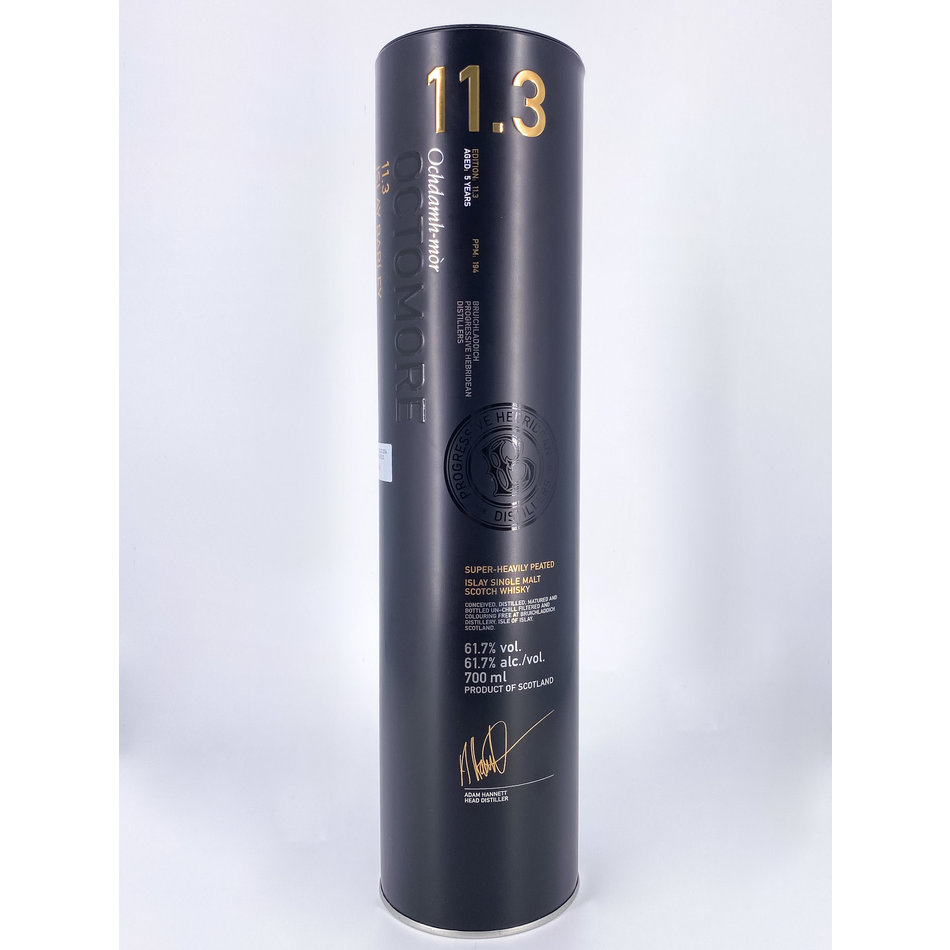 Calling all peat heads! 
The Octomore 11.3 has arrived, and as expected, packs as much smoky intensity into that bottle as possible. This expression has been crafted from Concerto barley grown exclusively on James Brown's Octomore Farm, peated to a whopping 194PPM (yes, that's almost four times higher than Laphroaig!) 
The powerful spirit is then matured in first fill ex-bourbon casks for 5 years, and bottled (of course) at full cask strength: 61.7%!
As well as a huge smoked malt character, this is somehow balanced with elegant notes of smoked orange peel, dried herbs and spring flowers. 
As they say at the distillery: it shouldn't work, but it does...
Another audacious but delicious release from Islay's Bruichladdich distillery.