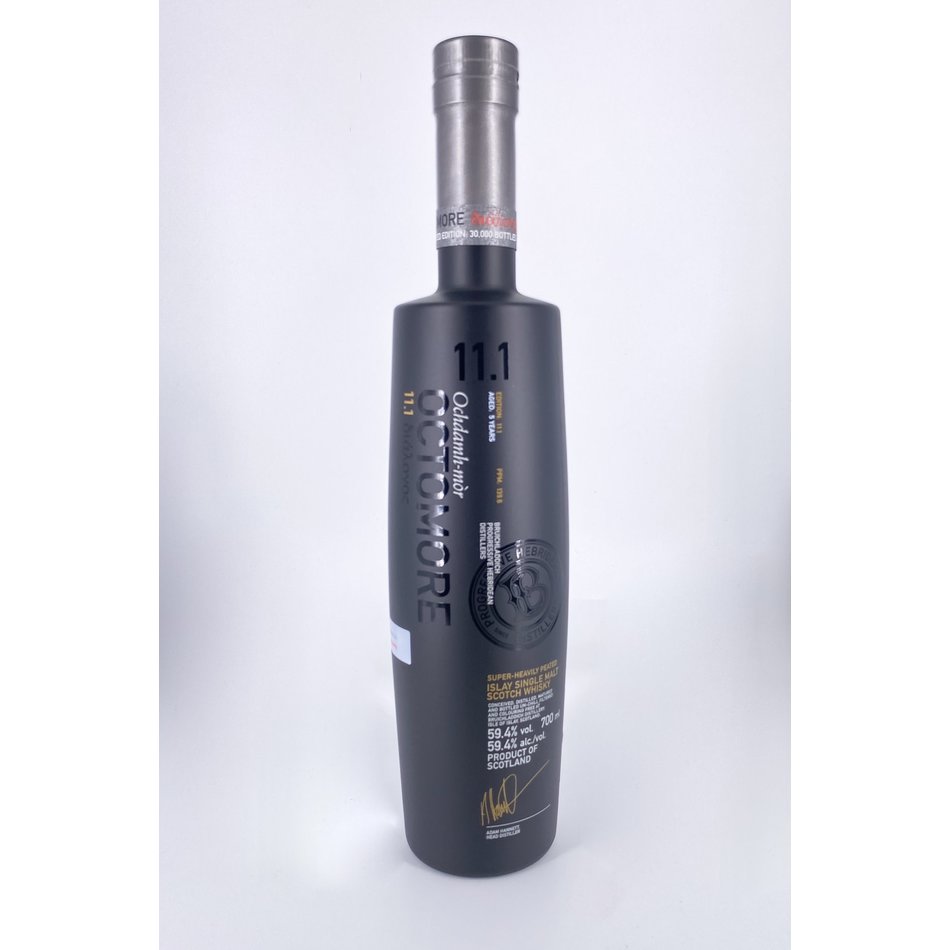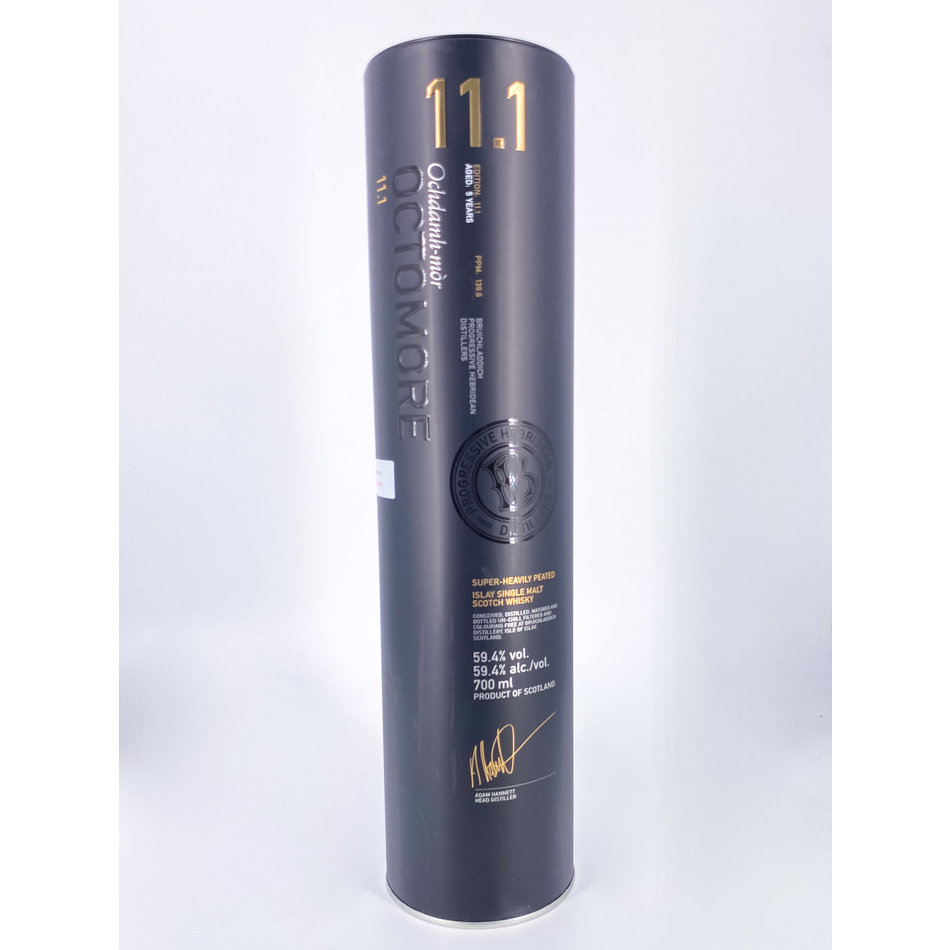 Another super heavily peated edition from Islay's Bruichladdich distillery: the Octomore 11.1. 
100% Scottish grown barley is peated to a massive 139.6PPM, before ageing for 5 years in first-fill ex-bourbon casks, as indicated by the .1 series. 
The intensity of the American oak on this powerful spirit provides fresh floral notes and soft vanilla, a vibrant counterbalance to the iodine, ozone-rich seaside quality of the smoke in this whisky. 
On the palate, initial sweetness of stone fruit and brown sugar leads to that classic Octomore finish of coal tar, bonfires and earthy spice that we know and love. 
Another phenomenal release from this daring, provenance-driven brand that challenges even the toughest peat lover.