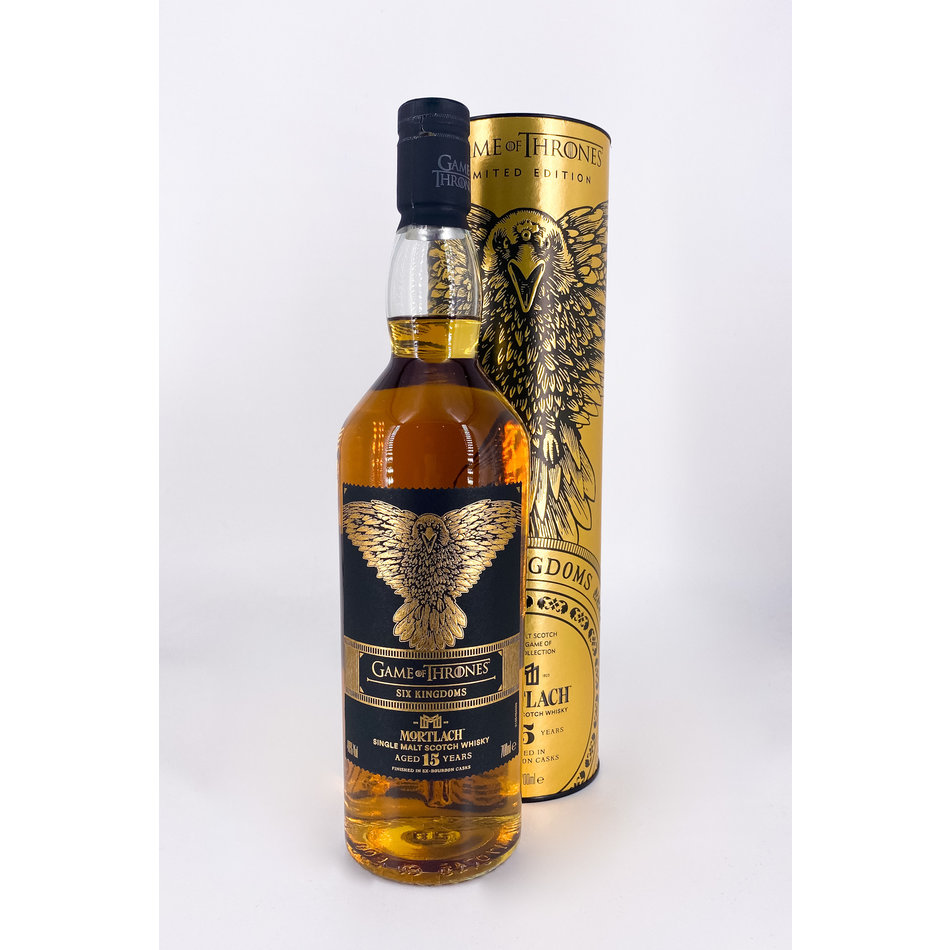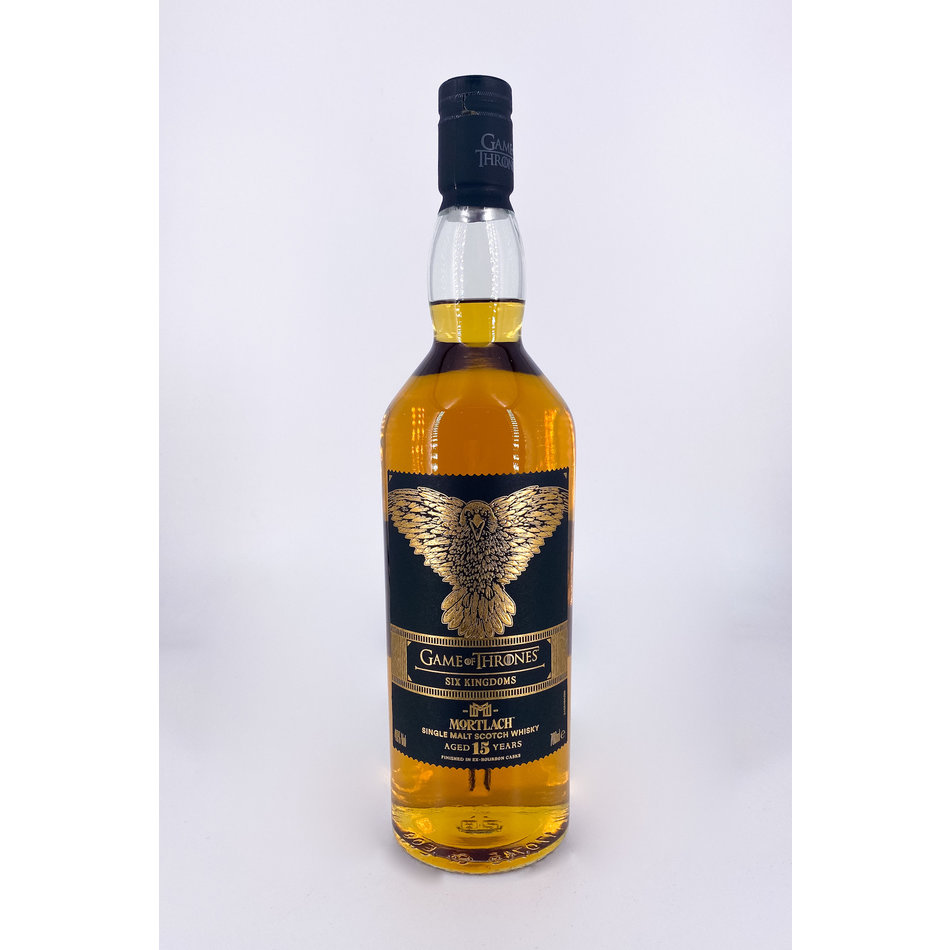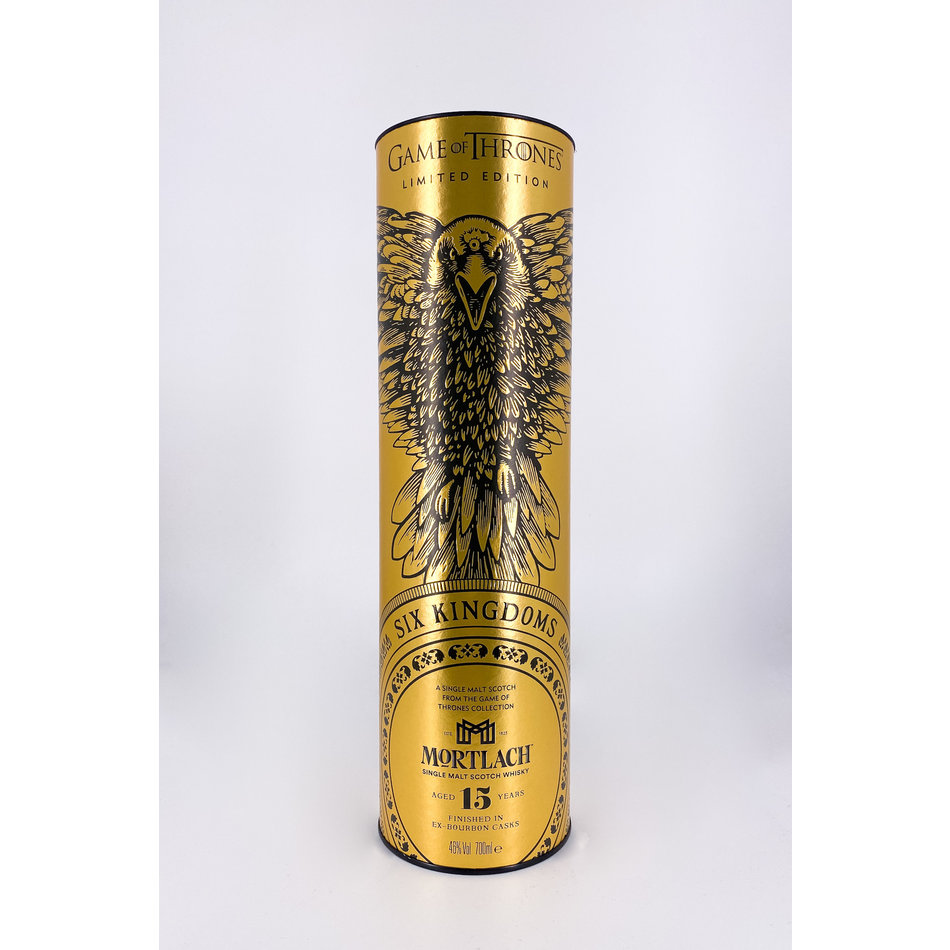 Mortlach 15 Year Old, Six Kingdoms, 46%

Mortlach

£119.95
We just had to get our hands on this bottle! 
This is the 12th - and final - release from Diageo's special Game of Thrones inspired collection, this time named after all six kingdoms which did battle for that iron throne we all obsessed about. 
Mortlach was a fitting choice with this eye-catching theme, as it's nicknamed as the Beast of Dufftown. It is known for its rich and muscular spirit style that tastes like liquid velvet, and this 15 year old version does not disappoint. 
This vatting has a unique twist on the common practise of ageing in ex bourbon casks then finishing in sherry. Here, this is flipped on its head, and this whisky starts its life in first fill sherry casks before a finish in ex-bourbon. 
This is a vibrant and aromatic Mortlach with notes of lemon zest, camphor wood chests, menthol, raisins and earthy funk, with the classic Christmas spices and toffee on the finish. 
Does the ending of Game of Thrones live up to the finish on this whisky? We're not sure! 
Snap up this collectible before it vanishes. Valar Morghulis.