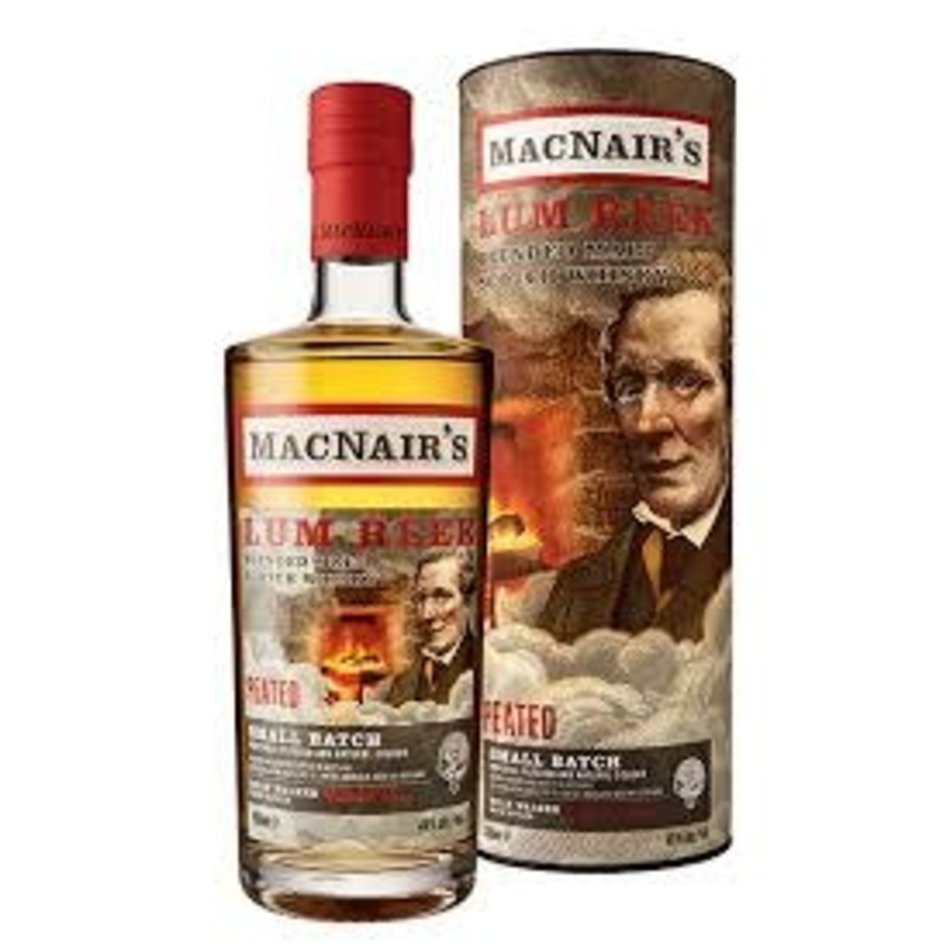 MacNair's 12 Year Old Lum Reek, 46.0%

MacNair's

£49.94
The MacNair's Lum Reek is a rich and complex blend of peated malt whiskies, created by Master Blender Billy Walker.
It marries Islay & Speyside whiskies with his new distillery project GlenAllachie, resulting in a traditional style flavour profile of honey and creamy chocolate with a rich, smoky backbone.
The quirky name of this whisky comes from the Hogmanay toast 'Lang may yer lum reek', meaning 'long may your chimney smoke' - a more fun way to say 'good health!'
Bottled at natural colour and non chill filtered, this is a well balanced and clean blend that we love neat or as part a smoky highball.