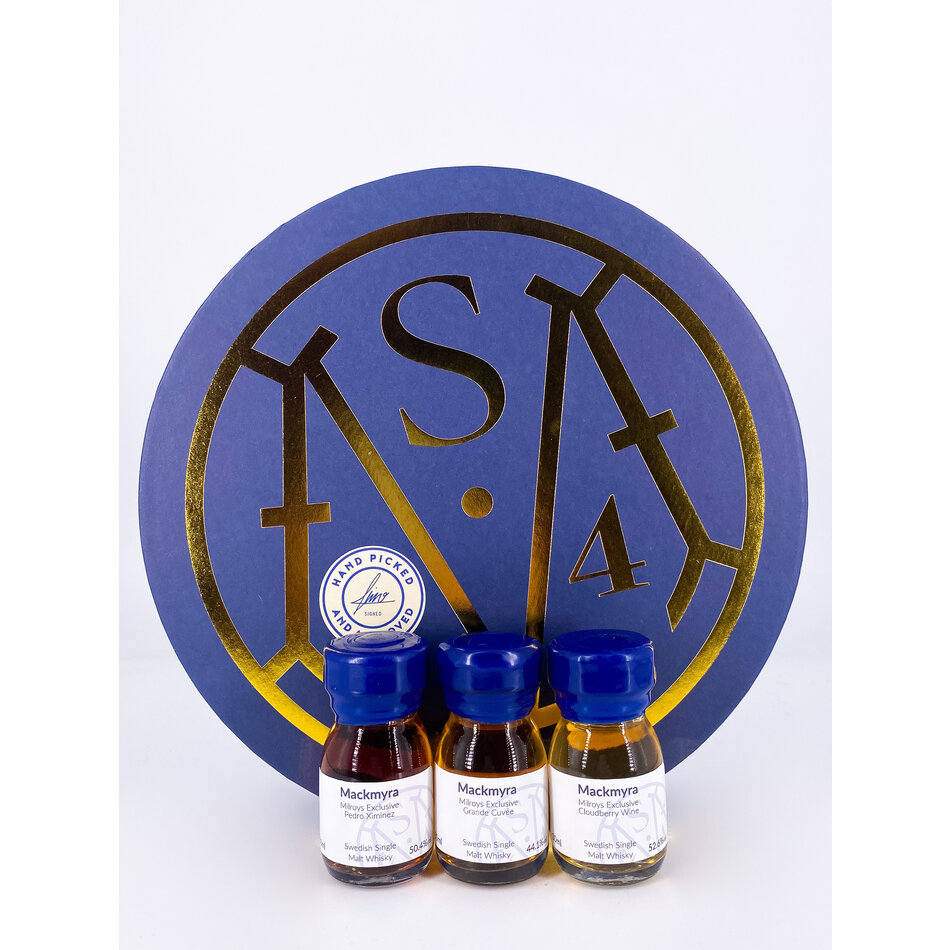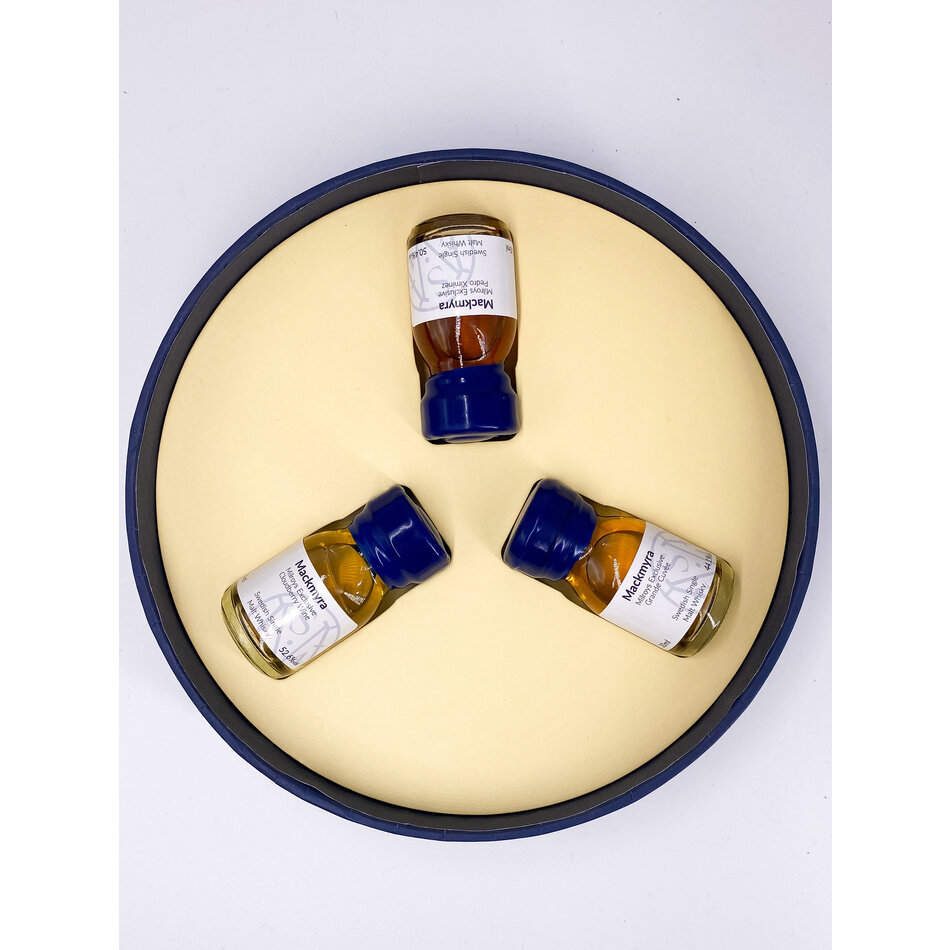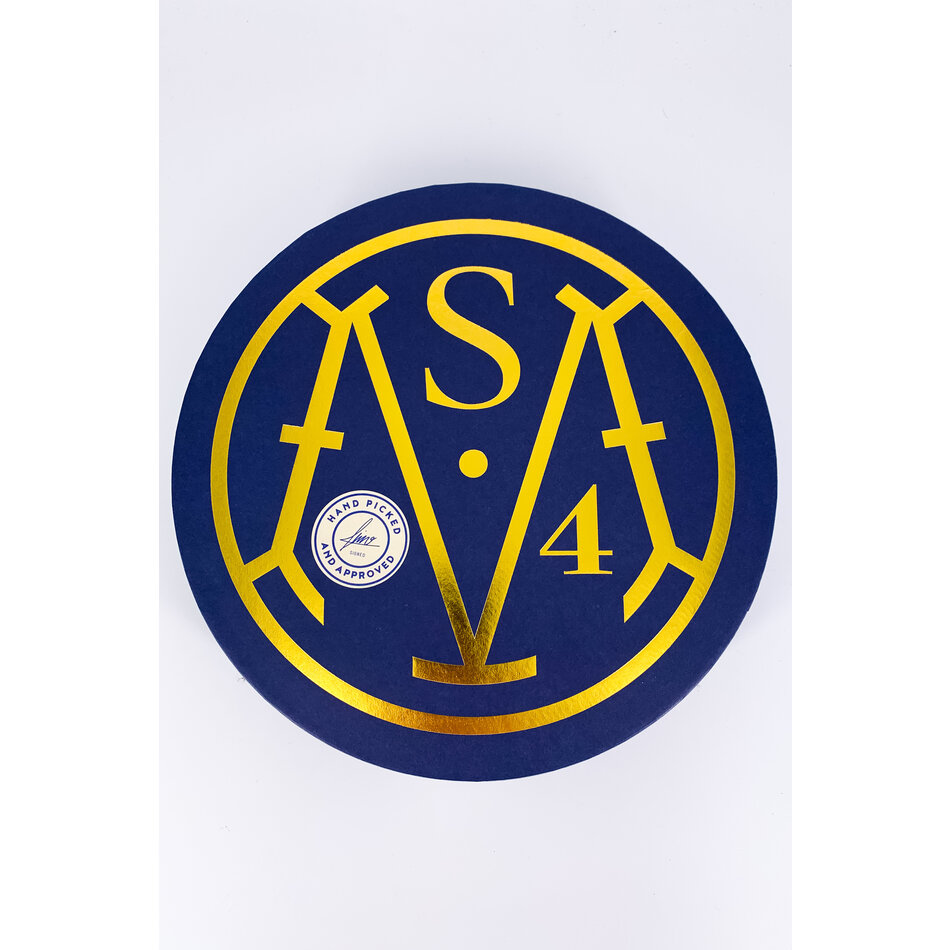 A trio of intriguing single cask whiskies selected exclusively for Milroys of Soho, from Sweden's first single malt distillery Mackmyra. 
We selected three unique cask types from Mackmyra's mysterious underground warehouse, all of which show the distillery's spicy and fruity character in a different light. 
The ideal Christmas treat - good things definitely come in threes! 
30ml per Dram
- Mackmyra, Milroys Exclusive Cloudberry Wine, 52.6%
Rich berry compote, fresh flowers, gentle acidity
- Mackmyra, Milroys Exclusive Grande Cuvee, 44.1%
White grape, floral, peppery oak
- Mackmyra, Milroys Exclusive Pedro Ximenez, 50.4%
Dried spiced fruits, coffee, cocoa