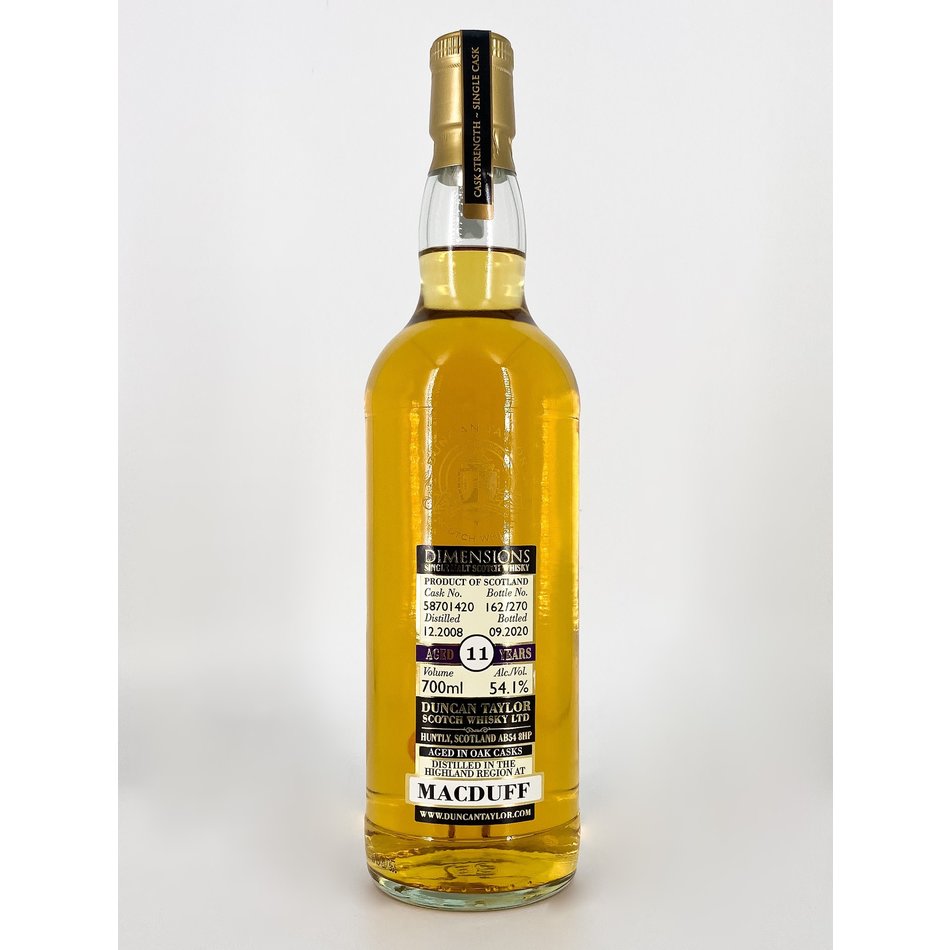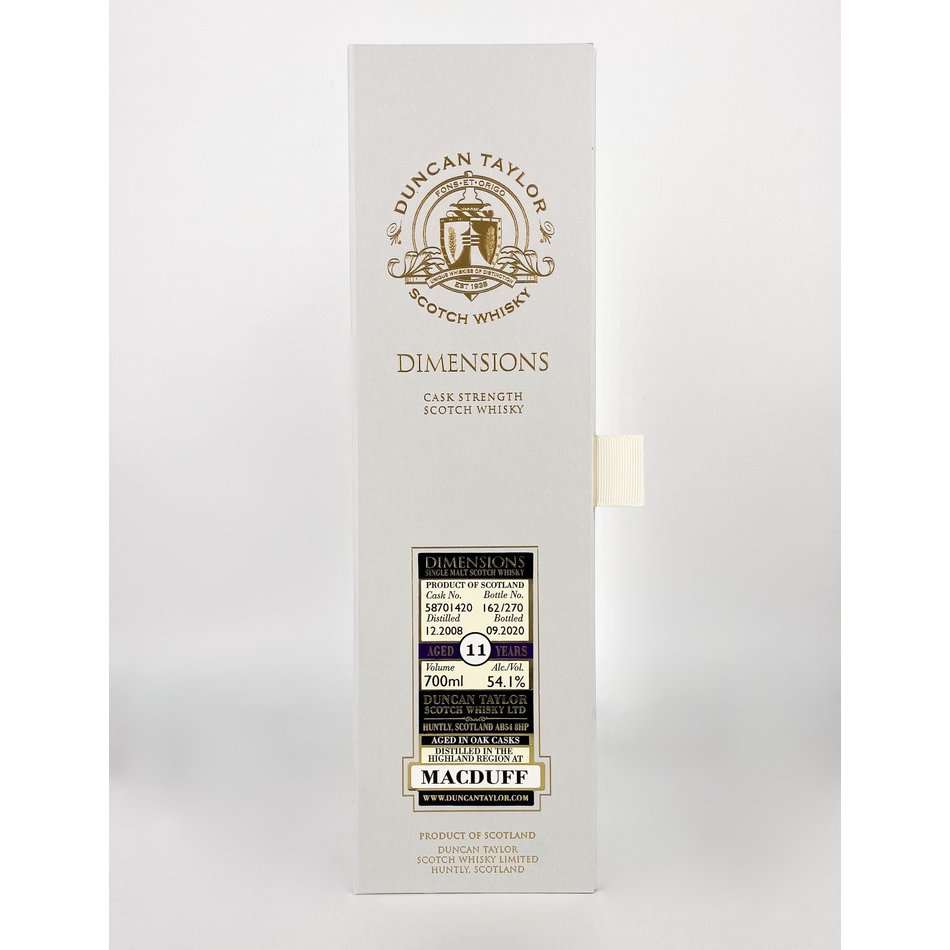 Macduff 11 Year Old, Dimensions, 2008, 54.1%

Macduff

£79.95
We are big fans of Macduff, but don't see it very often as a single malt! This 11 year old bottling was distilled in 2008 and bottled this year at natural cask strength. 
Only 270 bottles were produced from this single American oak cask, selected by independent bottler Duncan Taylor as part of their Dimensions limited range. 
This whisky is vibrant and tangy, with fresh notes of pineapple, vanilla, coconut and floral honey. Despite its delicate flavours, it packs a punch on the palate, adding more tropical flavours and some light caramel in the mix. 
A refreshing but complex addition to this great range.