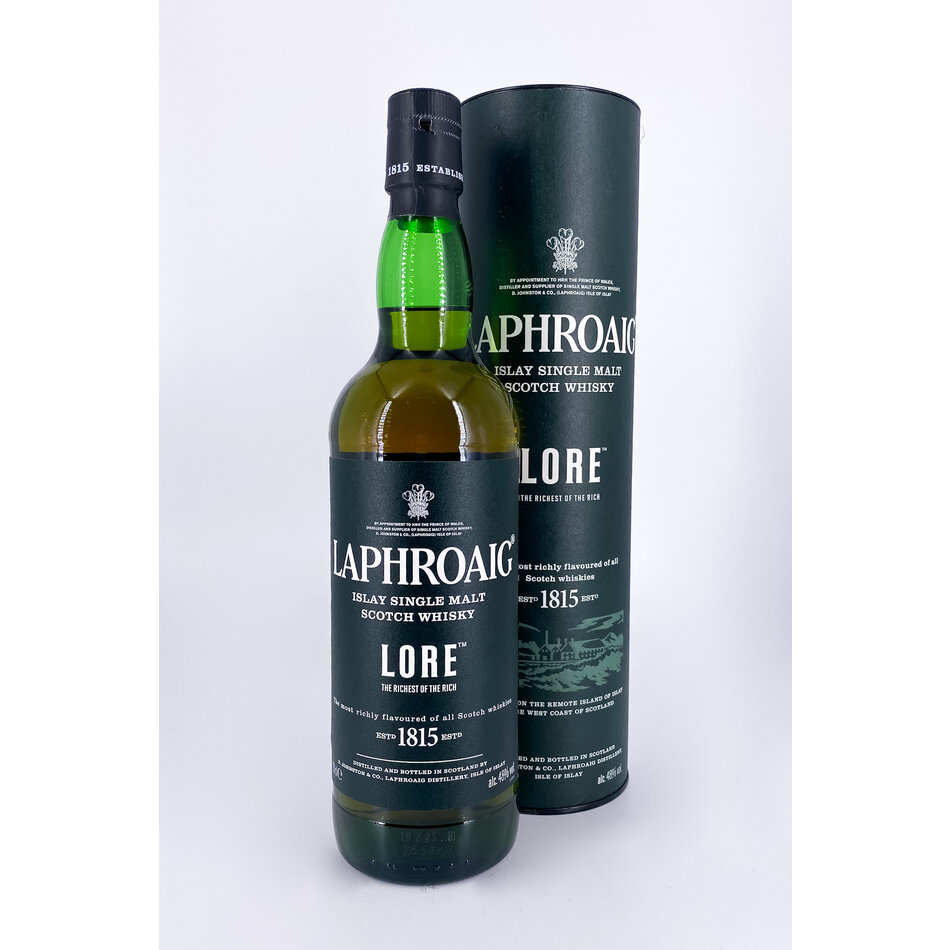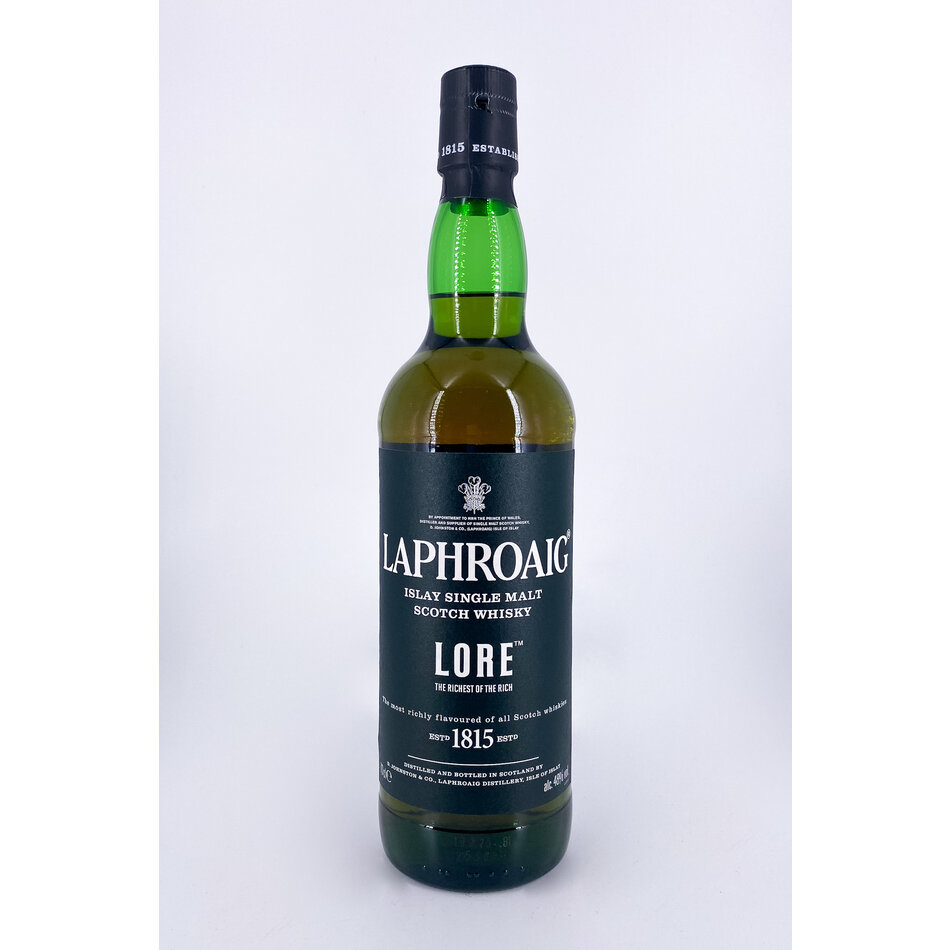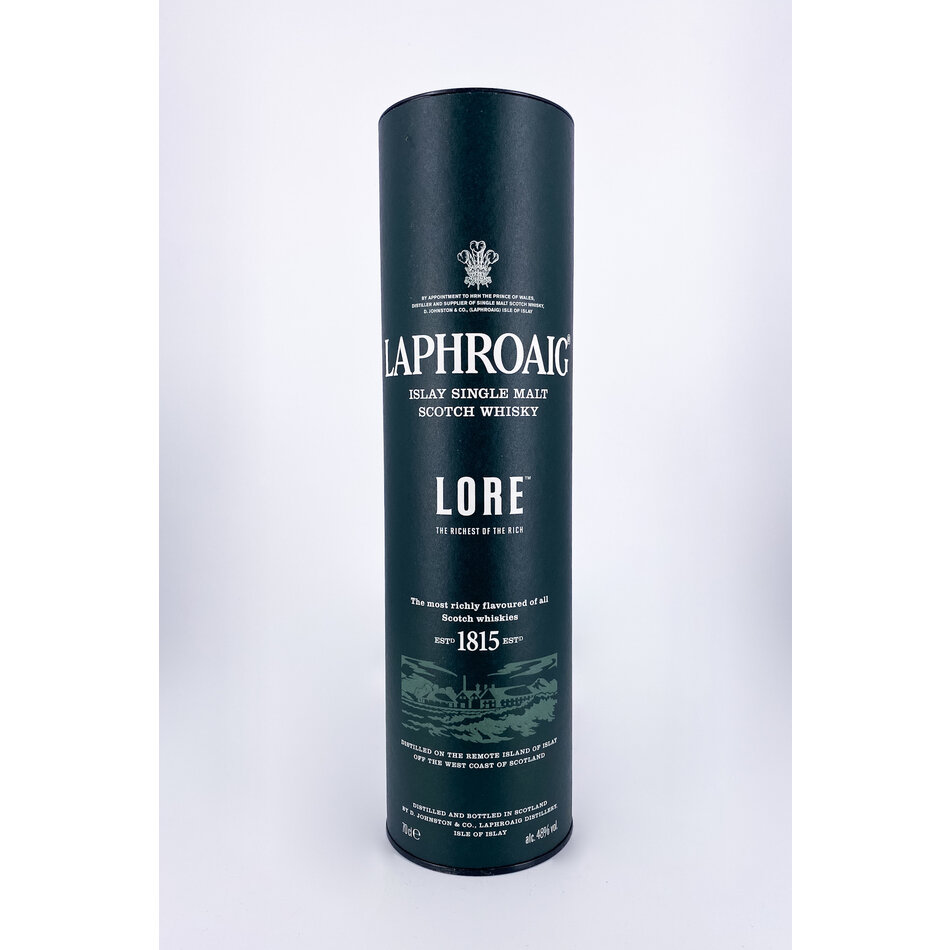 An incredible release from the most famous peated whisky in the world, Laphroaig.
Known for its intense medicinal smoke, this Islay distillery has long been a bold and divisive feature on any shelf. Some call it the marmite of whisky...
The 'Lore' edition has been aged in a mix of quarter casks, sherry casks and refill peat casks. This results in a delicious dark chocolate note and a spiced sherry sweetness that take the edge off the intense peat. 
Lore was released in 2016 under the promise it was Laphroaig's most rich expression. We love the smouldering oily texture of this whisky, and the intriguing combination of coastal phenols with sherry goodness. 
A must-try for any smoke heads!