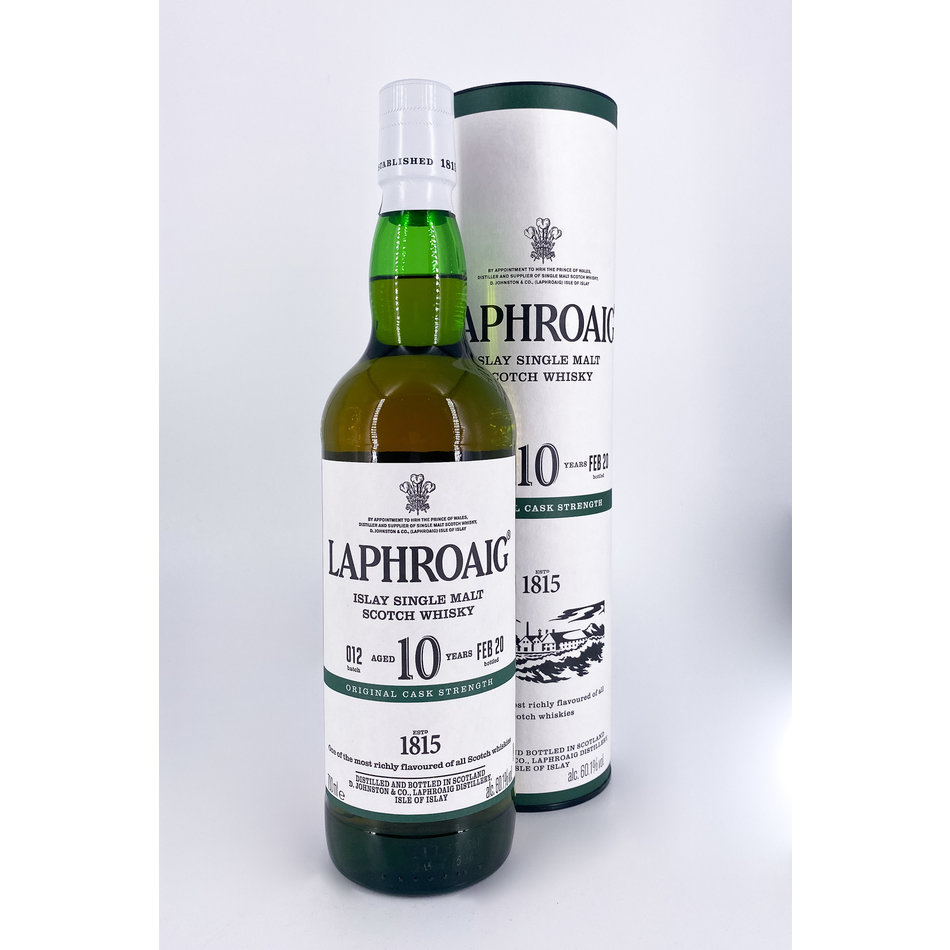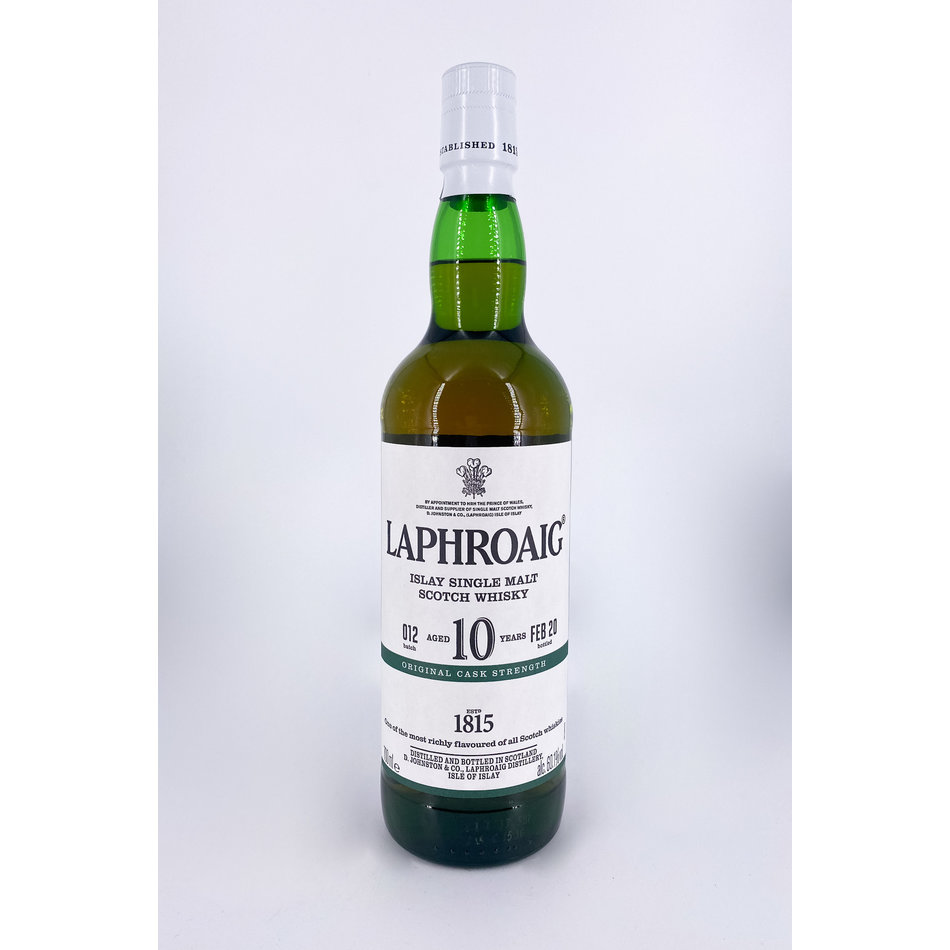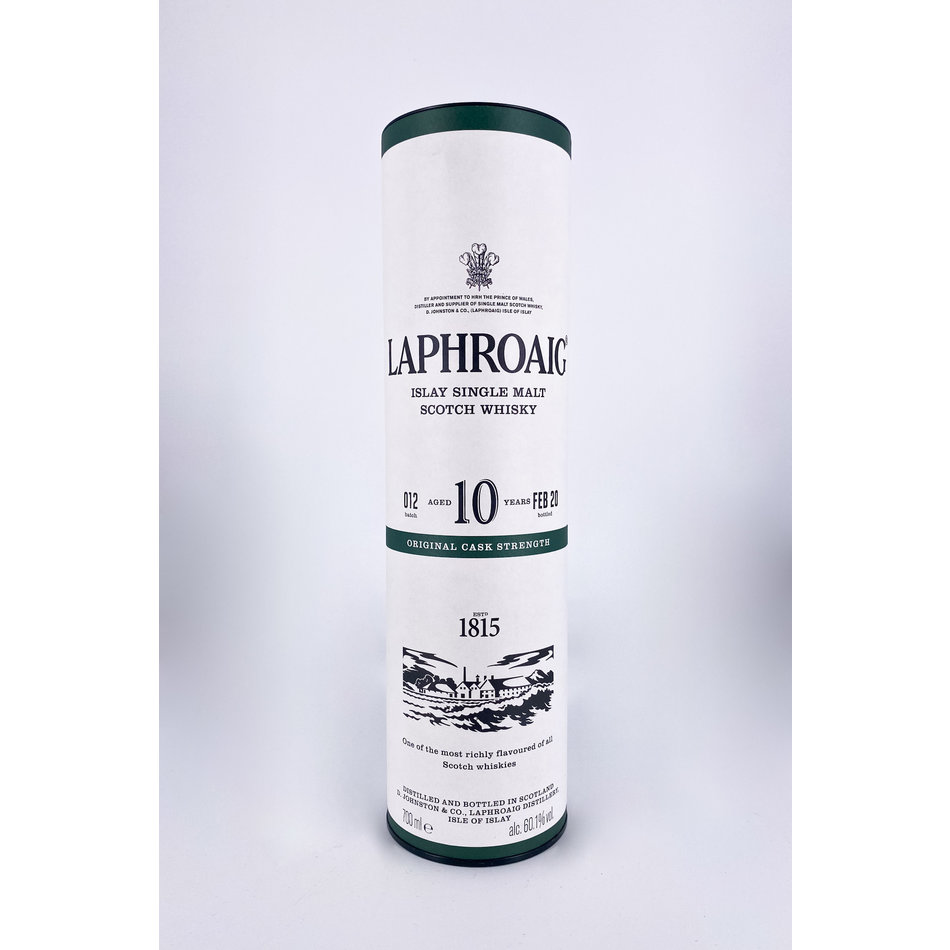 Laphroaig 10 Year Old, Cask Strength 2020, 60.1%

Laphroaig

£74.95
This is the 12th edition of Laphroaig's celebrated Cask Strength 10 year old, bottled in February 2020.
As if the classic 10 year old needed any more power, this 60.1% version ramps it up another notch.
Aged in ex-bourbon casks, bright flavours of vanilla custard, sweet honey and cigar box provide a lovely counterbalance to those classic Laphroaig phenols: medicine box, ozone, pipe tobacco and cedarwood.
An Islay classic for the staunch peat-lovers out there, this fantastic new release will not disappoint!