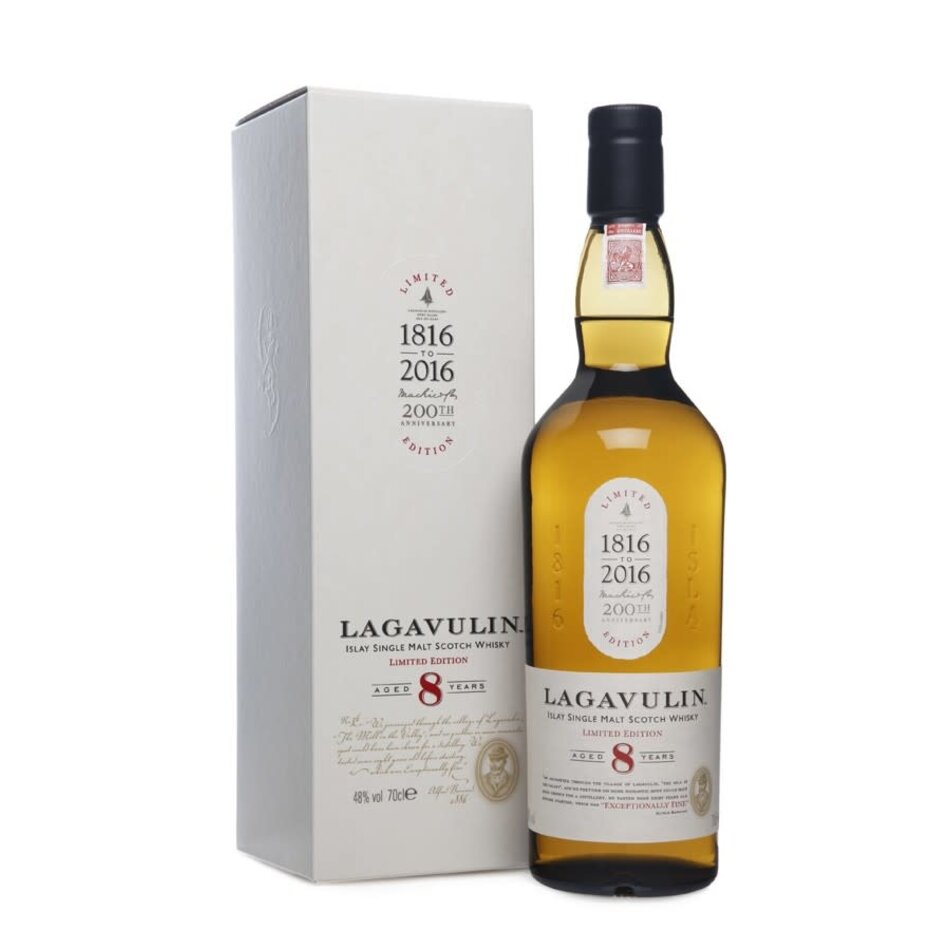 An 8 year old release from Islay distillery Lagavulin, and the younger brother of the universally celebrated 16 year old. However what this expression lacks in age, it more than makes up for in character! 
Originally intended to be a limited release in 2016, it eventually became part of the core range due to its unrivalled reputation.
This whisky is mainly aged in ex bourbon and refill casks to let the powerful spirit character of Lagavulin really shine. The vibrant aromas on the nose take you straight to the sea, bringing waves of briny smoke, old boats, sea kelp and pipe smoke. 
The palate is full of citrus and smoke in perfect harmony, with complex herbs and a little salinity. The finish is an unforgettable peat bomb! 
Islay lovers heaven in a glass.