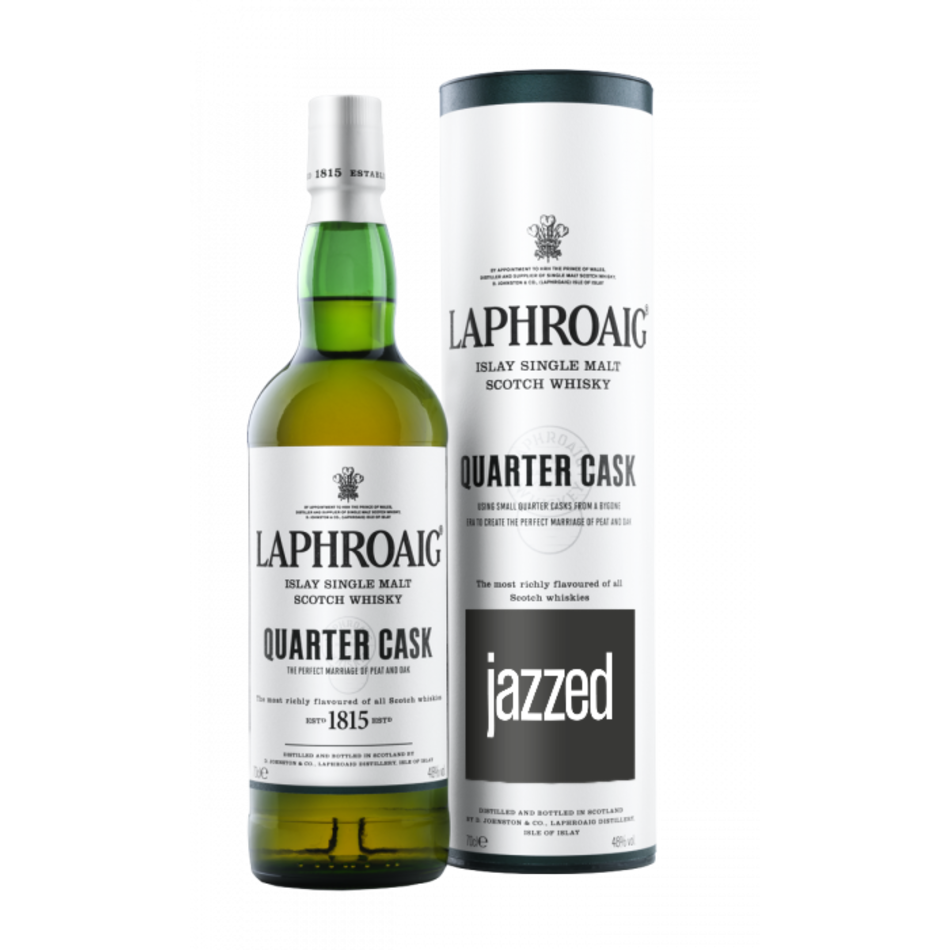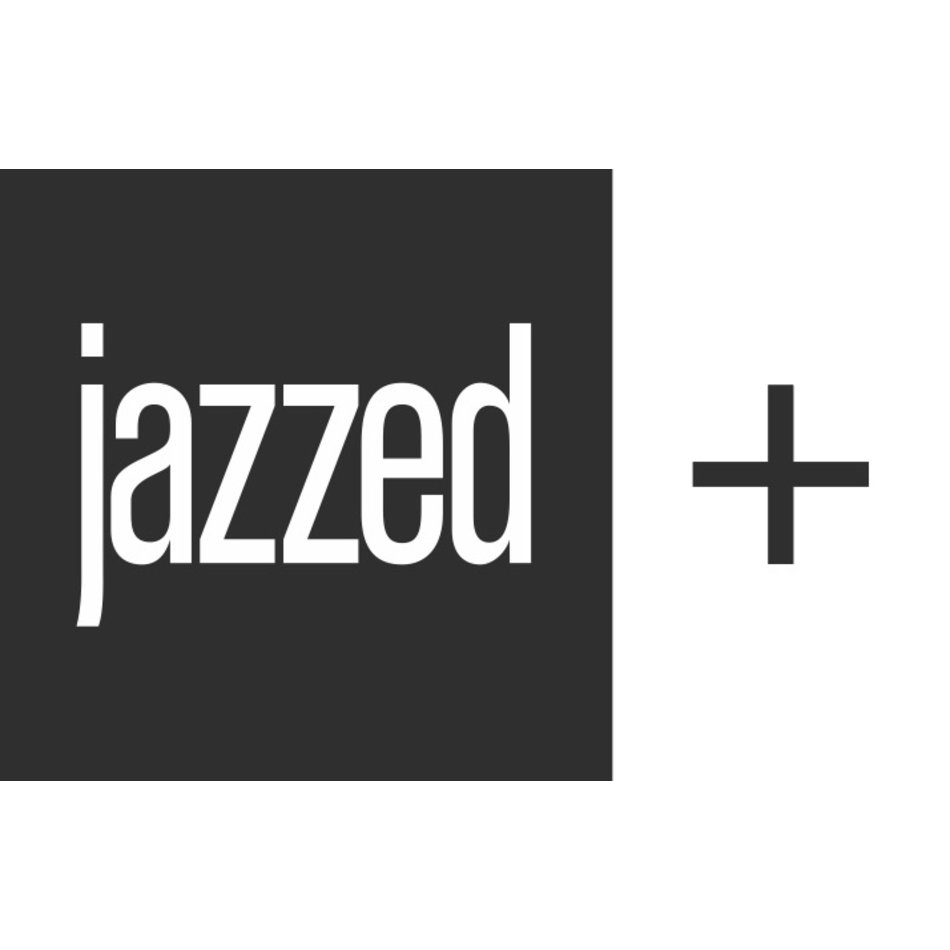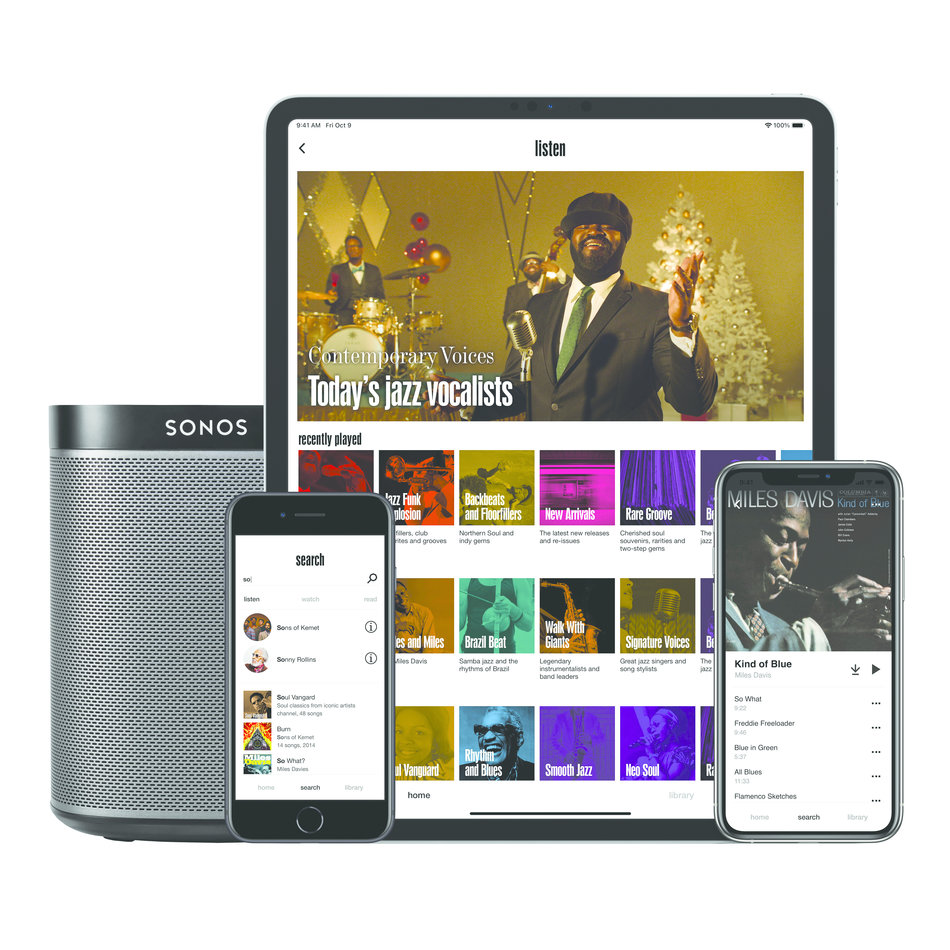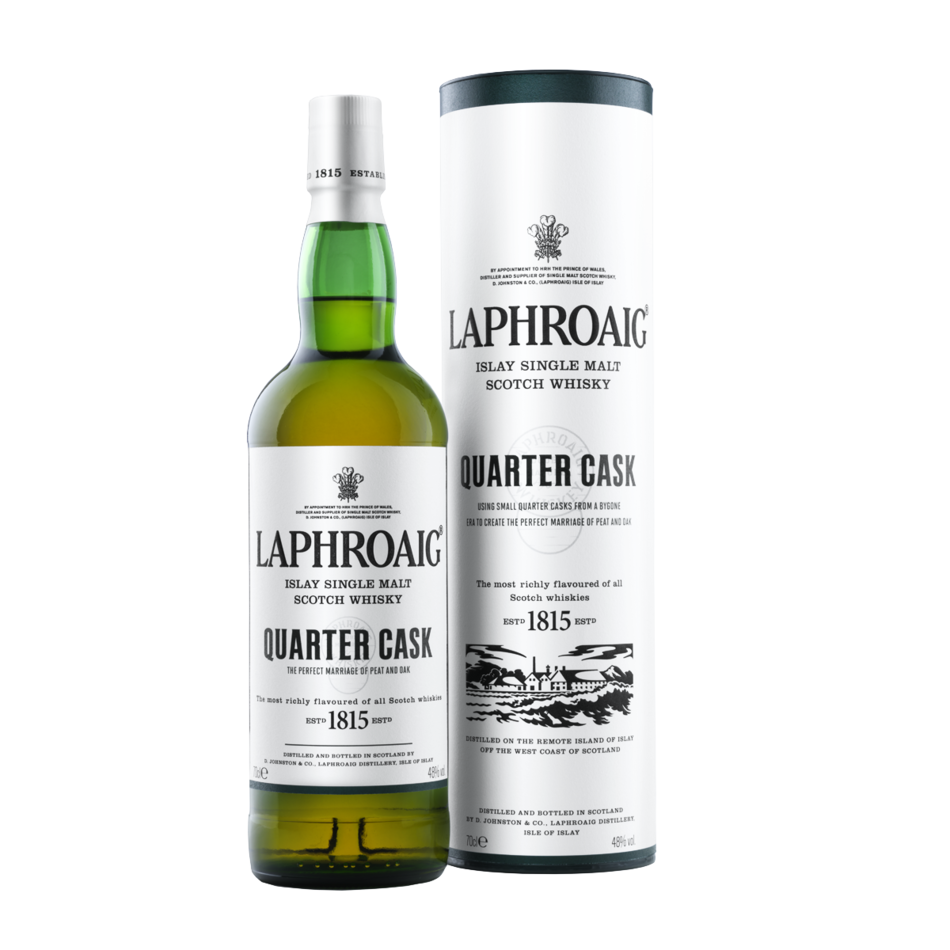 Laphroaig Quarter Cask with annual jazzed+ sub, 70cl, 48%

Laphroaig

£94.95
Enjoy your festive season and Laphroaig with the first app dedicated to jazz.
Get jazzed+ for a full year and enjoy over 50 hand curated audio channels, thousands of videos, concerts and articles. 
Available anytime, anywhere. On iOS, Android and Sonos.
About Laphroaig Quarter Cask:
A must-try release from Laphroaig distillery, offering a vibrant twist on the 10 year old Islay classic we all know and love. 
This expression was first aged in ex-bourbon casks, then finished in American Oak 'Quarter Casks' - barrels only 45 litres in size which offer intense impact on wood to spirit. 
The combination of zesty citrus, creamy toffee and toasted vanilla with Laphroaig's signature medicinal peat smoke works beautifully, resulting in a powerful and layered whisky which just keeps giving. 
Contrasting flavours arrive layer upon layer, with more charred BBQ, nougat, liquorice, coastal brine, seaweed and TCP leading to a refreshing and savoury finish. 
A wonderful release from Laphroaig, bottled at 48% and non chill filtered. 
NB: You will be emailed details of your jazzed+ subscription upon purchase.