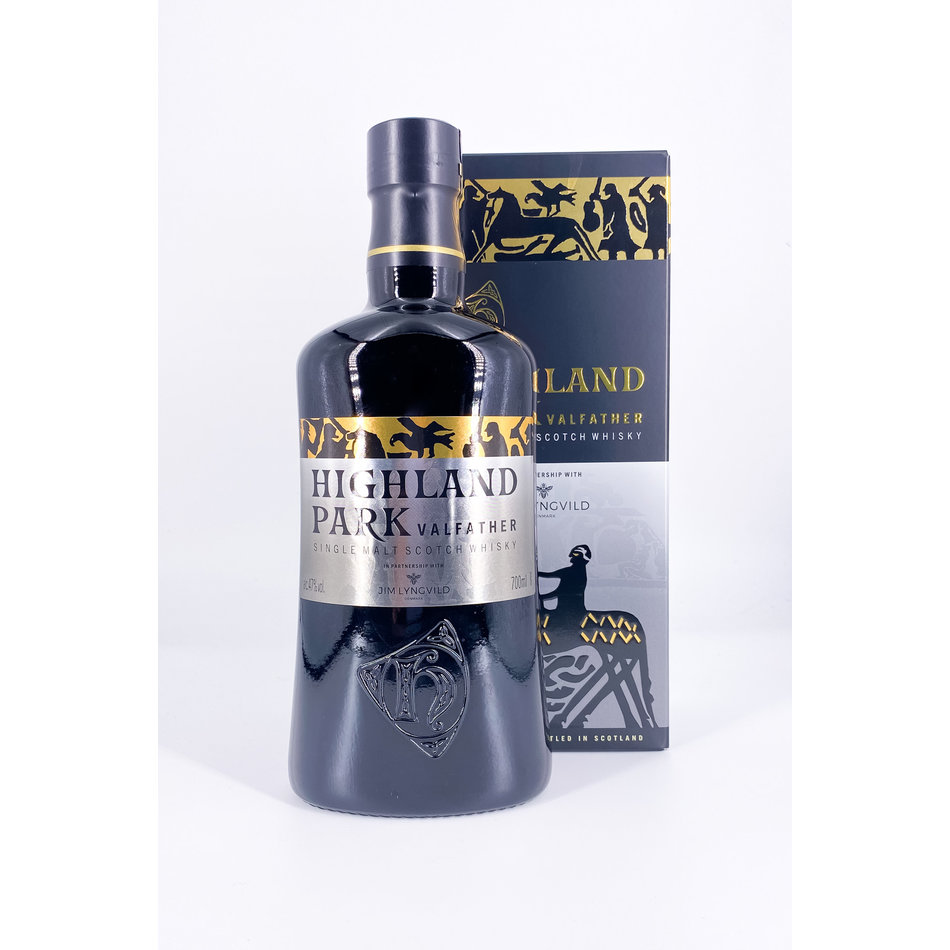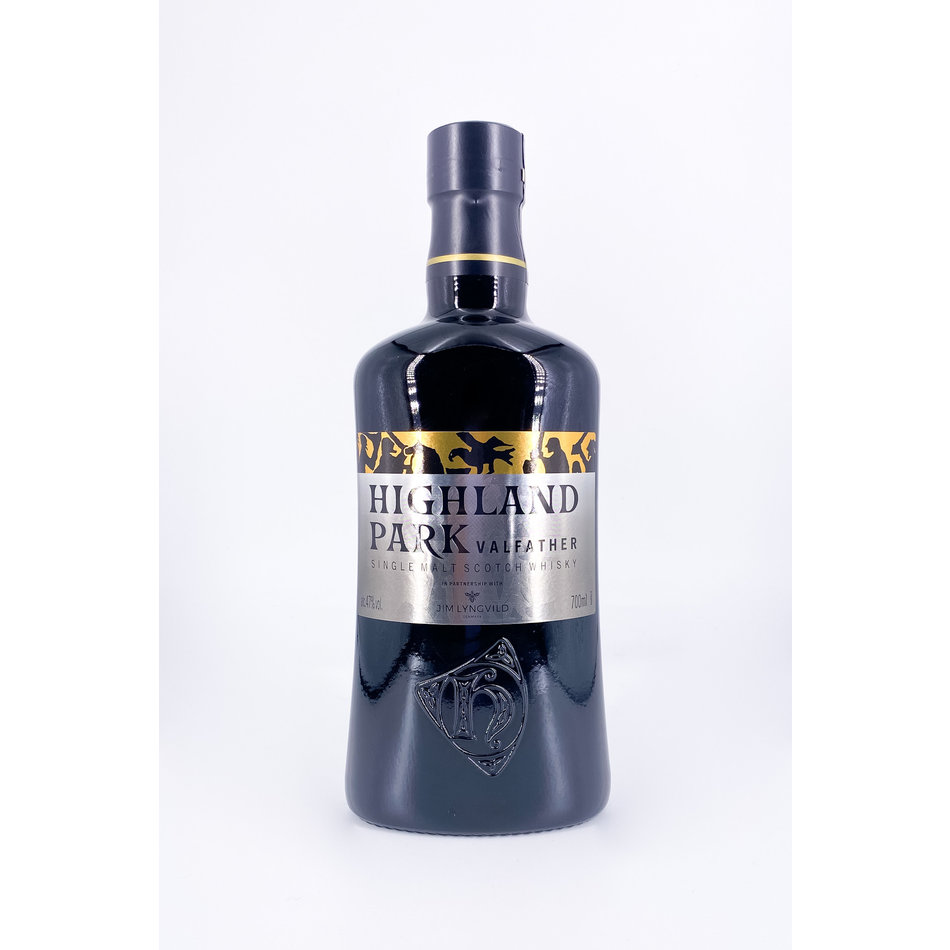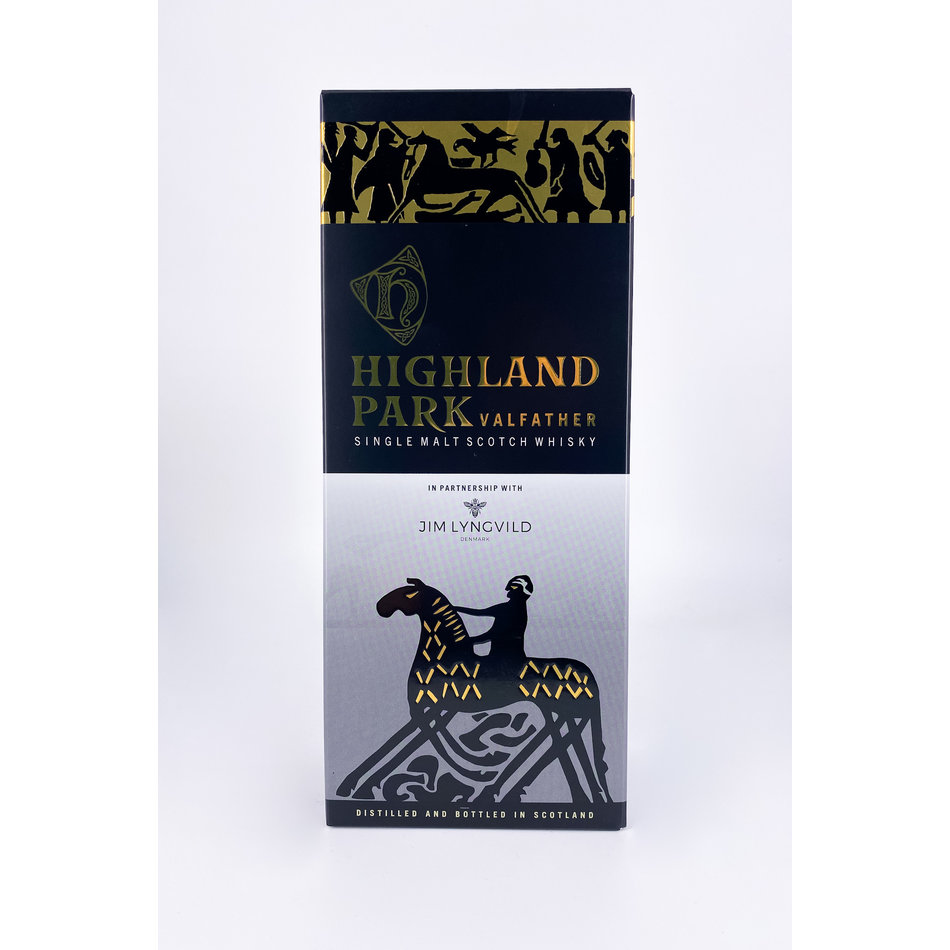 The Highland Park Valfather is the final whisky in a series of three special edition Viking Legend releases. 
Valfather is the most heavily peated release from the Orkey based distillery to date. It was matured entirely in refill casks to let the spirit character shine through, yet balance the peat with subtle sweetness. 
All of the peat used at Highland Park is sourced locally. This results in a highly unique flavour that differs from Islay peat, since Orkey's harsh climate means that heather is the predominant plant there. The peat is therefore floral and complex.
This edition has notes of sweet apple, fragrant pear, crème brûlée, toasted cedarwood, and smoked paprika. 
Gold medal winner at the 2020 World Whisky Awards.