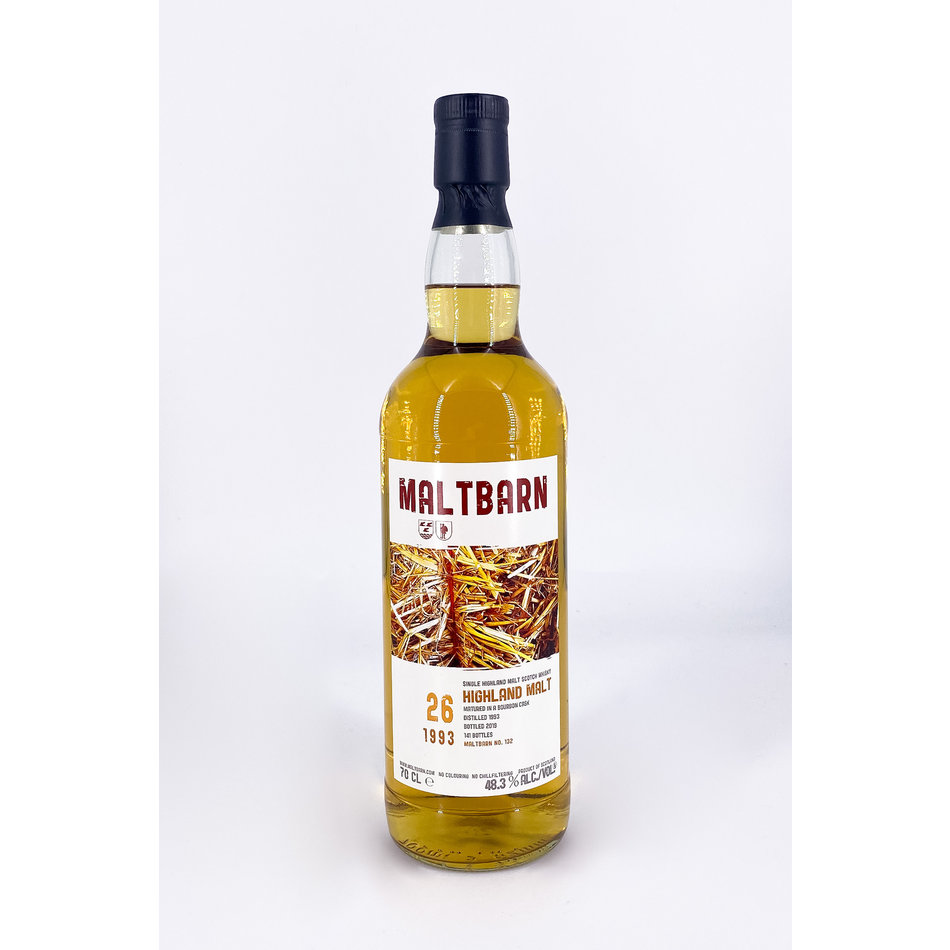 Highland Malt Maltbarn, 1993, 48.3%

Maltbarn

£189.95
An elegant single cask release of an undisclosed Highland malt aged for 26 years. 
This was bottled by German independent bottler Maltbarn, who select small numbers of quality casks from varied Scottish distilleries. 
This is a classic ex-bourbon cask single malt with notes of vanilla and grass, nougat and some tropical fruit. On the palate, more delicate flavours emerge  - violets, melon and a slight minerality, delivered with medium body and a lingering finish. 
Distilled in 1993 and bottled in 2019 with an outturn of only 141 bottles.