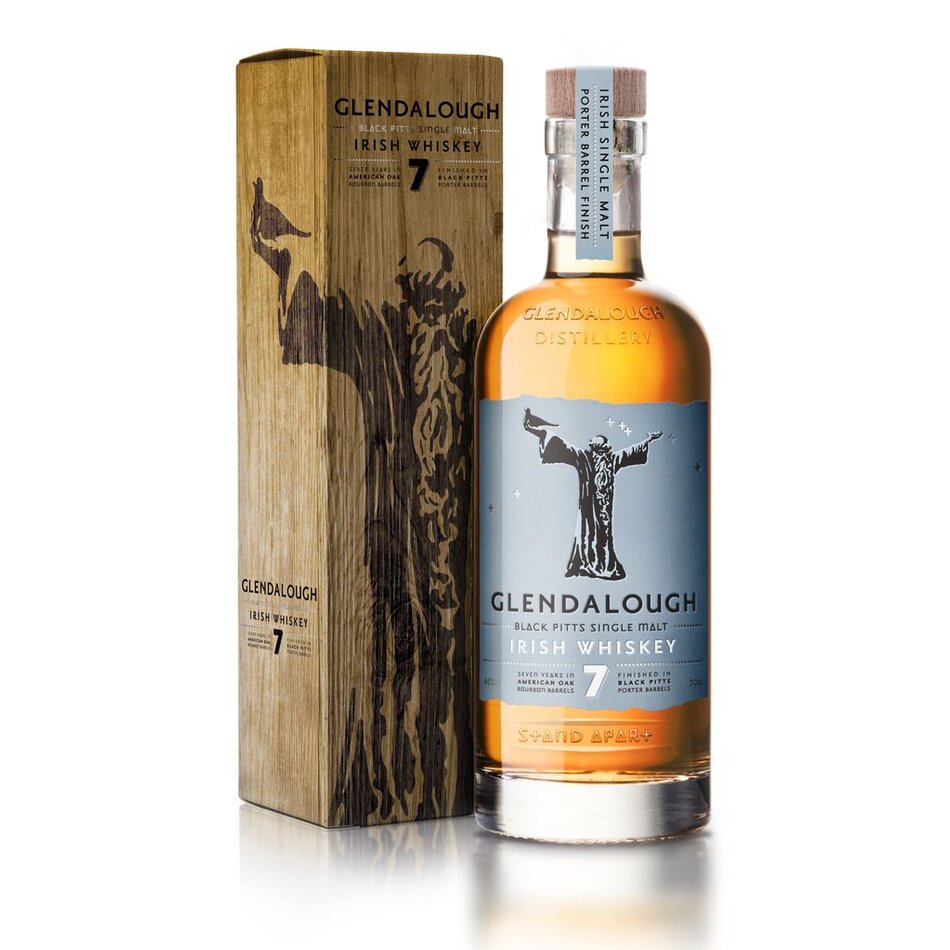 7 YEAR OLD SINGLE MALT (bourbon barrel aged. porter barrel finished 46% abv)
The whiskey that commemorates St Kevins 7 years in the wild and the "City of 7 Churches" he built at Glendalough, now has a porter barrel finish making for an intense, and memorable flavour experience.
Dublin is famous across the world for its stout and porter. Black Pitts Porter is made with roasted, "chocolate malt barley". We can't over state the incredible depths of flavour this brings to our whiskey. This is a whiskey people remember and seek out again and again.