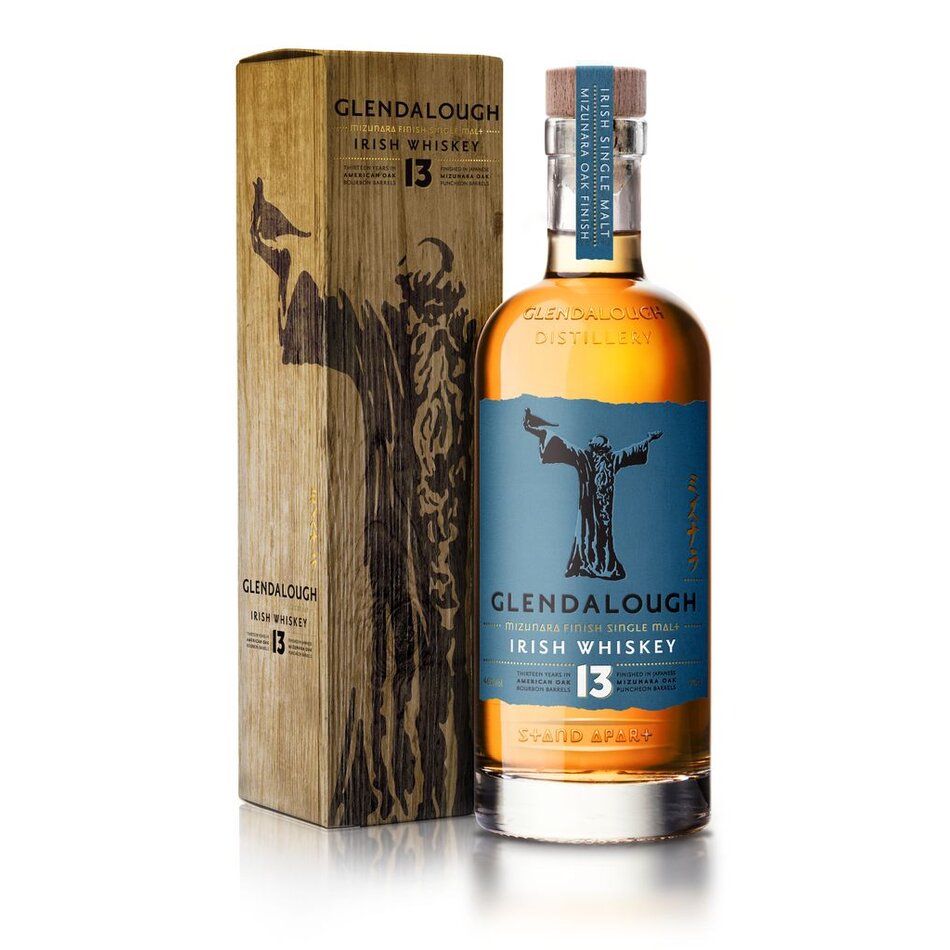 13 YEAR OLD SINGLE MALT (bourbon barrel aged. Japanese Mizunara barrel finished. 46% abv)
To say that this is new and exclusive is an understatement. This is the first, and only Irish Whiskey with a mizunara finish. We've sourced mizunara oak trees from Hokkaido in northern Japan.
We then have this rare, virgin mizunara coopered by hand in Japan's only independent cooperage. These open-grained, lightly-charred barrels amplify flavour while layering on much more vanilla and smoothness. It also adds sandlewood and even a little coconut.
This is a unique, rare liquid that whiskey drinkers love. It represents a dramatic shift in what is being done with Irish Whiskey.