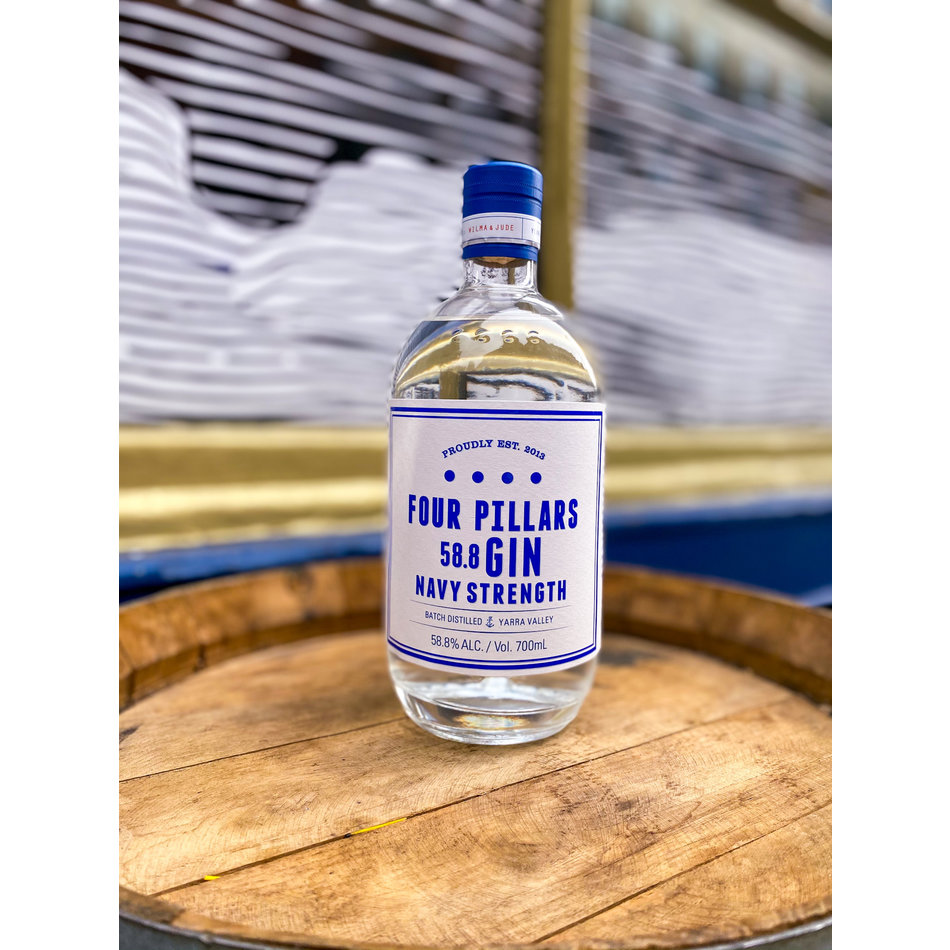 Four Pillars Gin is a craft distillery based in Healesville in Melbourne's Yarra Valley. Copper pot stills, crystal clean water and an exotic selection of botanicals make this a must-have on every gin-lover's list. 
From Four Pillars: Navy Strength Gin is an intense but smooth gin, made for cocktails. This overproof gin is distilled with native finger limes and fresh ginger in the botanical basket, giving it great power and intensity. The palate is sweet and juicy but still very clean, with turmeric adding intriguing complexity.
Until stocks last, receive two free bottles of Fever Tree Tonic Water with a bottle of gin!