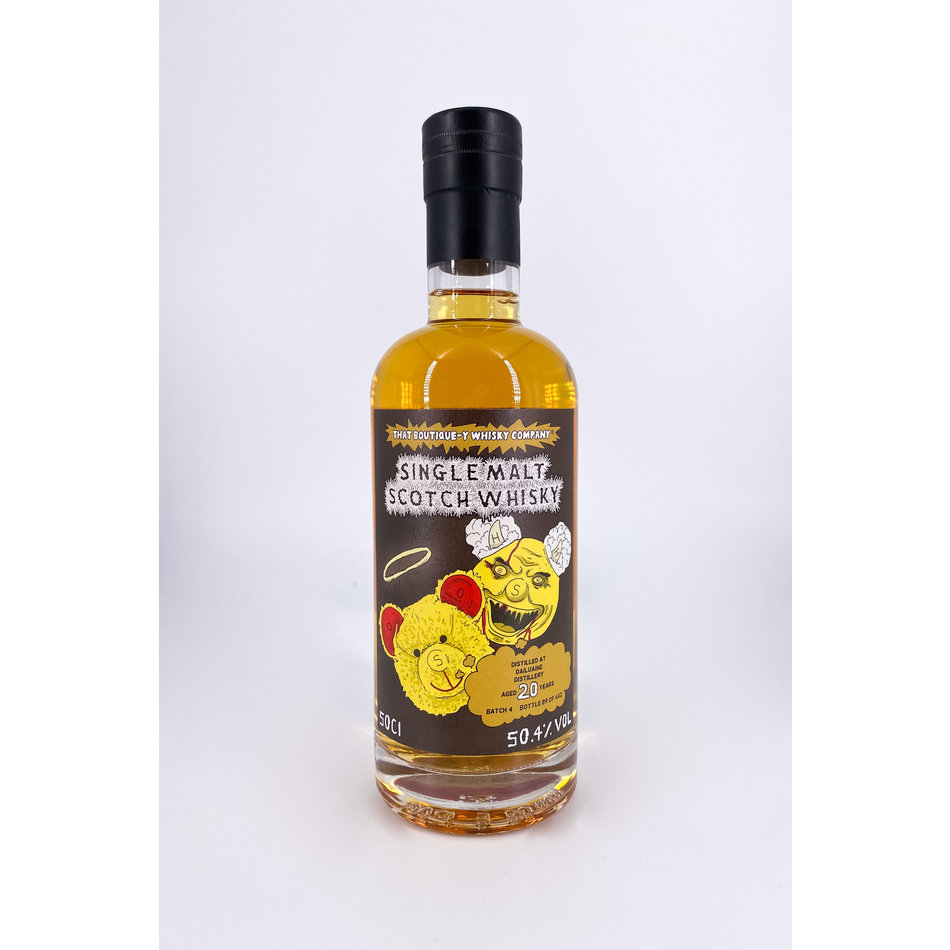 Dailuaine, 20 Year Old, That Boutique-y Whisky Company, Batch 4, 50.4%

Dailuaine

£154.95
This is the 4th batch of a 20 year old Dailuaine bottled by That Boutique-y Whisky Company, the independent bottler with the quirkiest label designs! 
This label features a particularly cryptic image, with good and evil teddy bears representing some interesting flavours in whisky. Look closely and you'll find these resemble sulphur dioxide molecules, echoing the sulphurous, meaty notes found in some distilleries such as Dailuaine. 
Fortunately, this whisky offers the 'good' side of sulphury! Just a hint of earthiness, cooked ham and waxy honey is found, alongside friendlier flavours of green apple, caramel, sponge cake and coconut brioche. 
It was bottled at a spicy 50.4%, and only 440 bottles were released. 
A great find for Speyside whisky fans looking for unique single cask expressions.