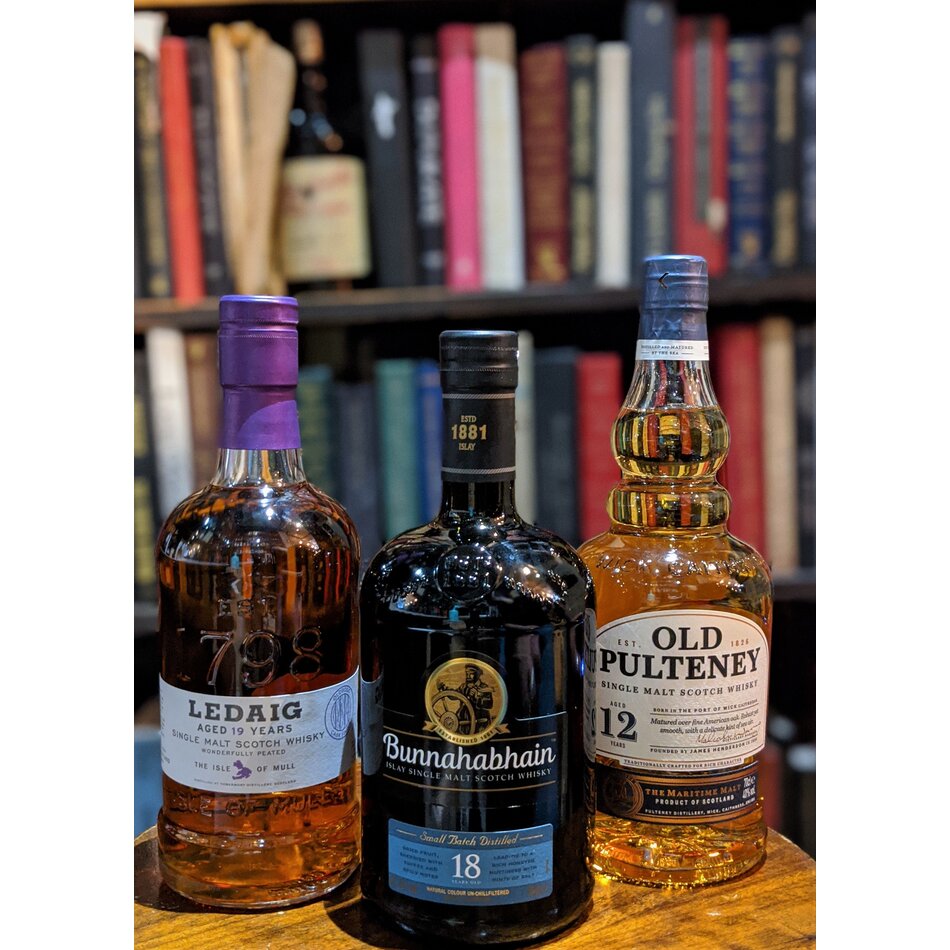 A trio of bold and complex flavours from the coastlines of Scotland.
We've picked three of our favourite single malts that offer those cosy maritime flavours of seasalt, brine, rockpools and peatsmoke. 
From easy drinking through to big smoky flavours, this flight is sure to take you on a nostalgic and heavenly flavour journey. 
30ml per Dram
- Old Pulteney, 12yo, 40%
Oatcakes, chocolate peanuts, brine
- Bunnahabhain, 18yo, 46.3%
Salted caramel, roasted chestnuts, earthy spices
- Ledaig, 19yo, Oloroso, 46.3%
Maple bacon, sherried fruits, bonfire smoke