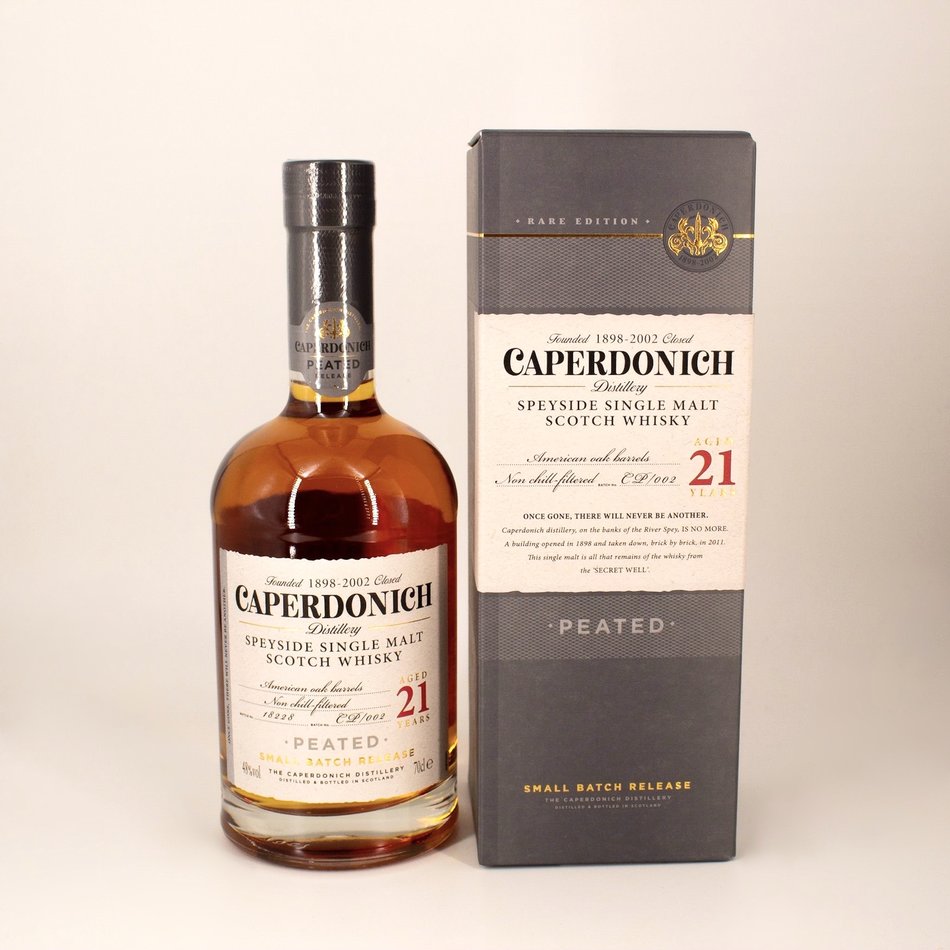 Caperdonich 21 Year Old Peated, 48%

Caperdonich

£239.95
A rare peated bottling from closed 'ghost' distillery Caperdonich, matured in American Oak barrels and bought out as part of the Secret Speyside Collection. This limited collection explores the secret corners of Speyside, offering something new to those serious Scotch lovers! 
The nose is aromatic and fragrant, with notes of tea leaves, ash, heather and spearmint. On the palate, the texture is rich and complex with liquorice, citrus and woody notes.
The lingering finish brings out Caperdonich's sweet tropical character, which makes a striking contrast to the smoky notes.
A rare find - Caperdonich was sadly dismantled in 2011, so stocks from this distillery are now scarce.