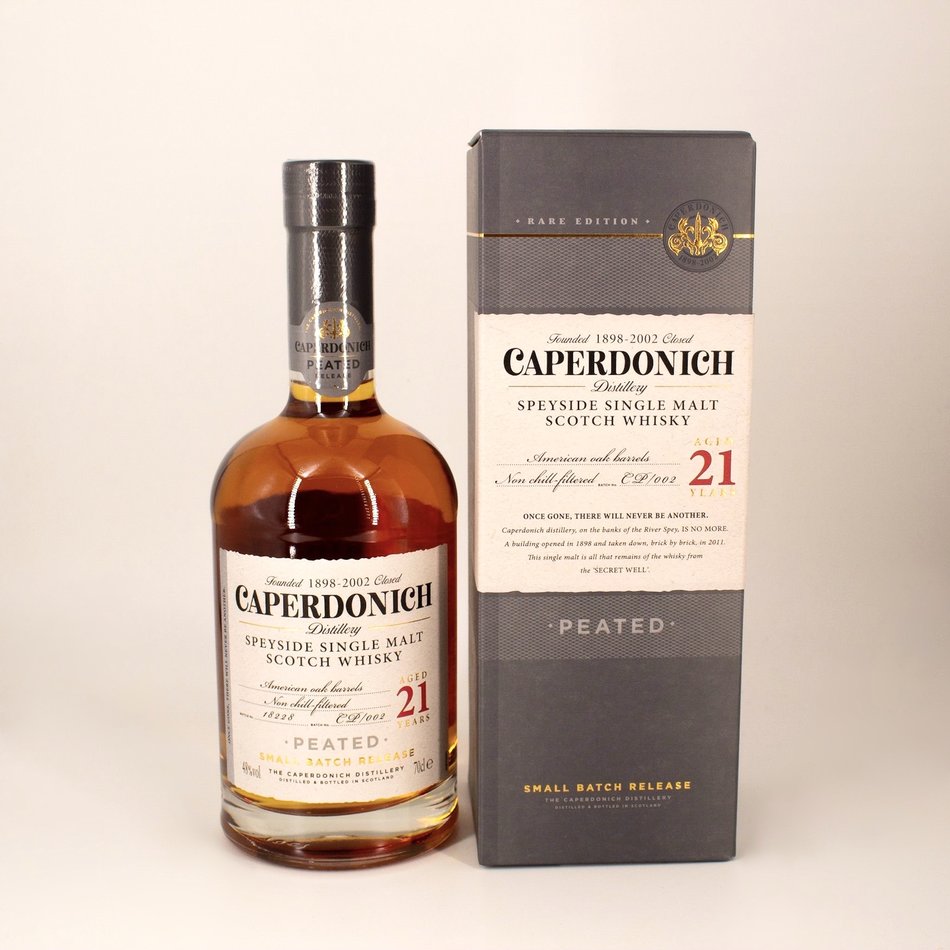 Caperdonich 21 Year Old Peated, 48%

Caperdonich

£239.95
A rare peated bottling from the long closed distillery Caperdonich distillery, matured in American Oak barrels and bought out as part of the Secret Speyside Collection, which looks to elevate the secret corners of Speyside. An exciting and rare bottle!
Nose: Slight medicinal notes with hay, vanilla, and soft ashiness all coming into play.
Palate: Rich and complex with liqourice, citrus and woody notes.
Finish: Sweet and smoky with herbal hints.