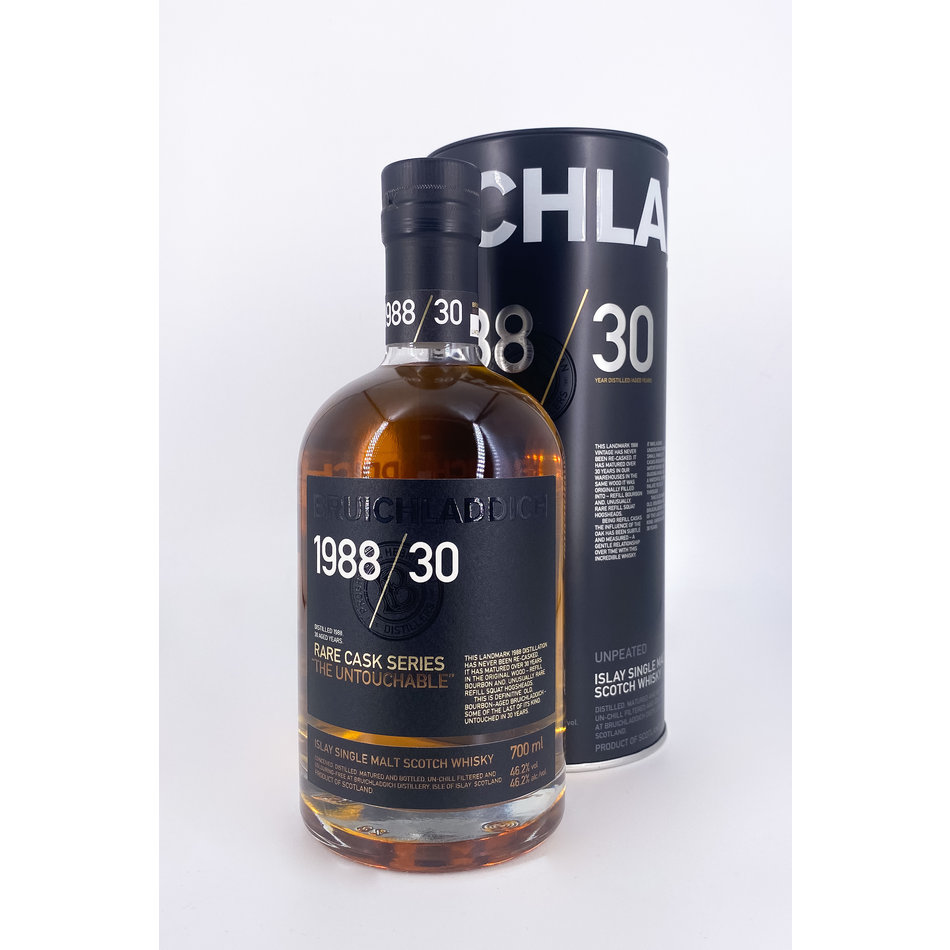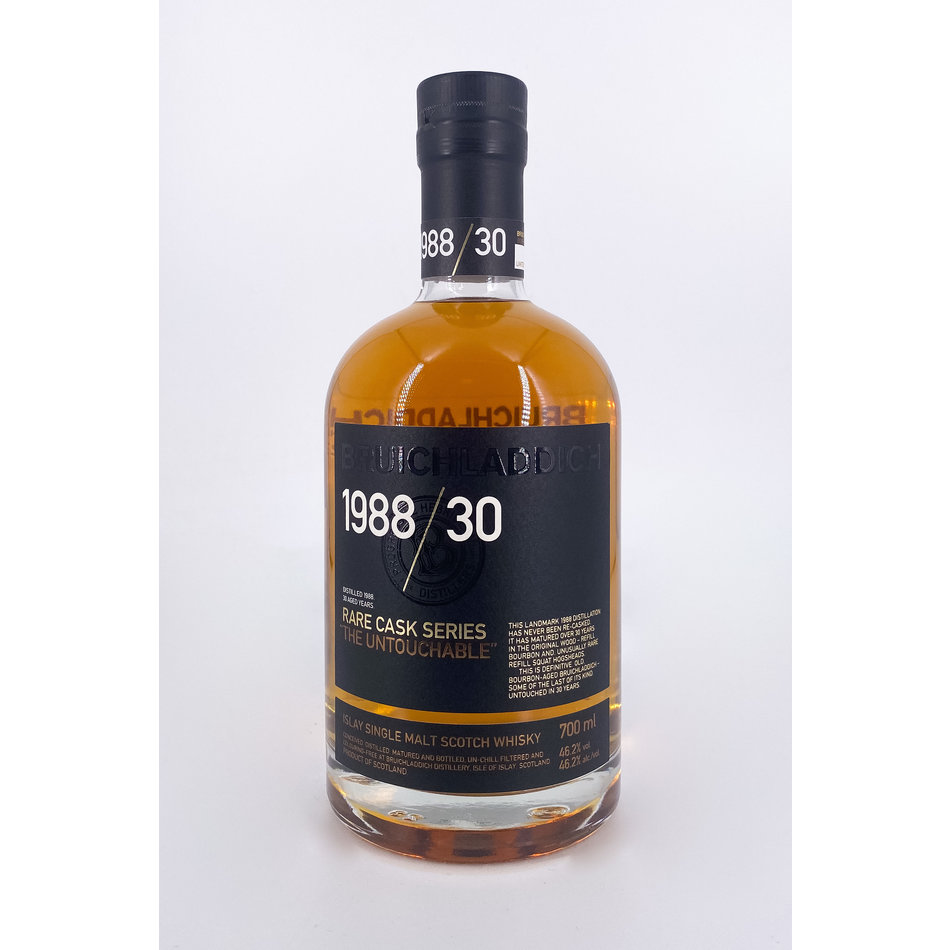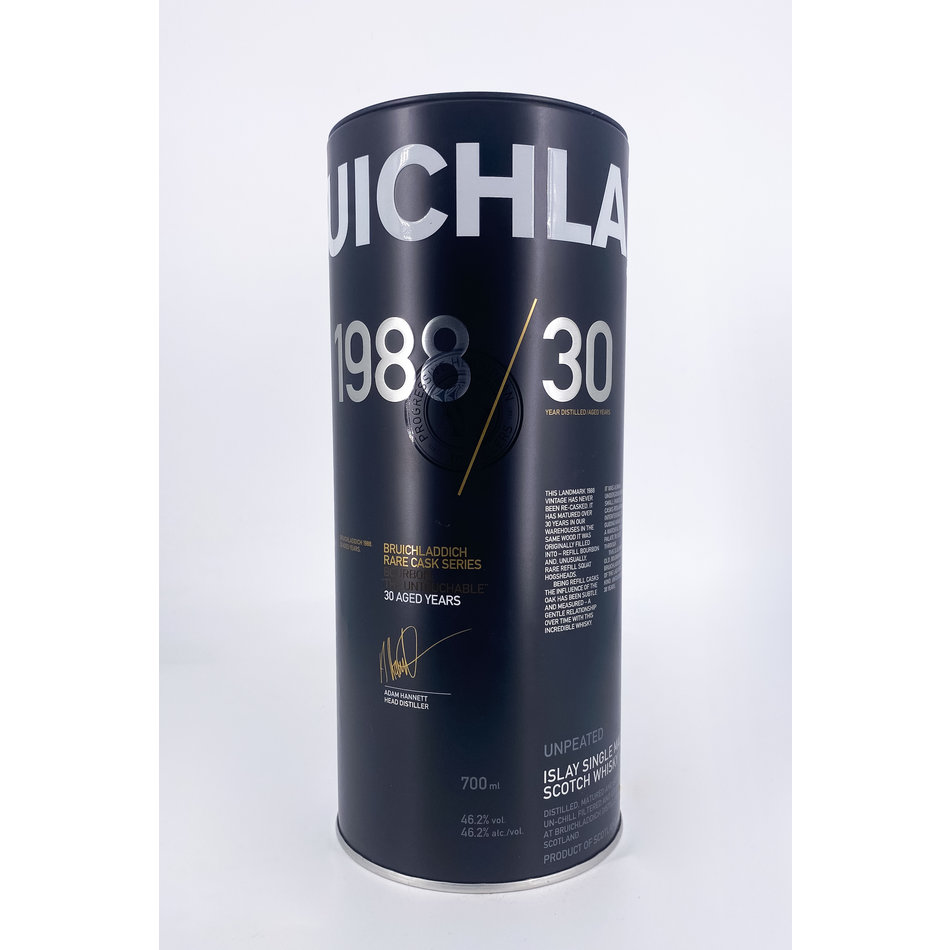 Bruichladdich 1988 Old and Rare, 30 Year Old, 46.2%

Bruichladdich

£749.95
An incredible 30 year old Bruichladdich distilled in 1988, and released as part of the exclusive Old & Rare: The Untouchable' series. 
This stunning unpeated single malt has been left to age in just one type of cask and never re-racked. The refill bourbon casks allow Bruichladdich's floral and elegant spirit style to show all its complex colours after 3 decades of gentle ageing. 
'The 1988 is a stunning example of how well Bruichladdich ages. It is a delicate, fruity spirit with a tremendous floral edge, all underpinned by a subtle oak presence' - Adam Hannett, Master Blender. 
The texture of this whisky is like liquid velvet, with vibrant aromas of coconut, honeyed granola, sherbet and apricot jam and a coastal yet tropical finish. 
One of the finest expressions from Bruichladdich we have ever tasted!