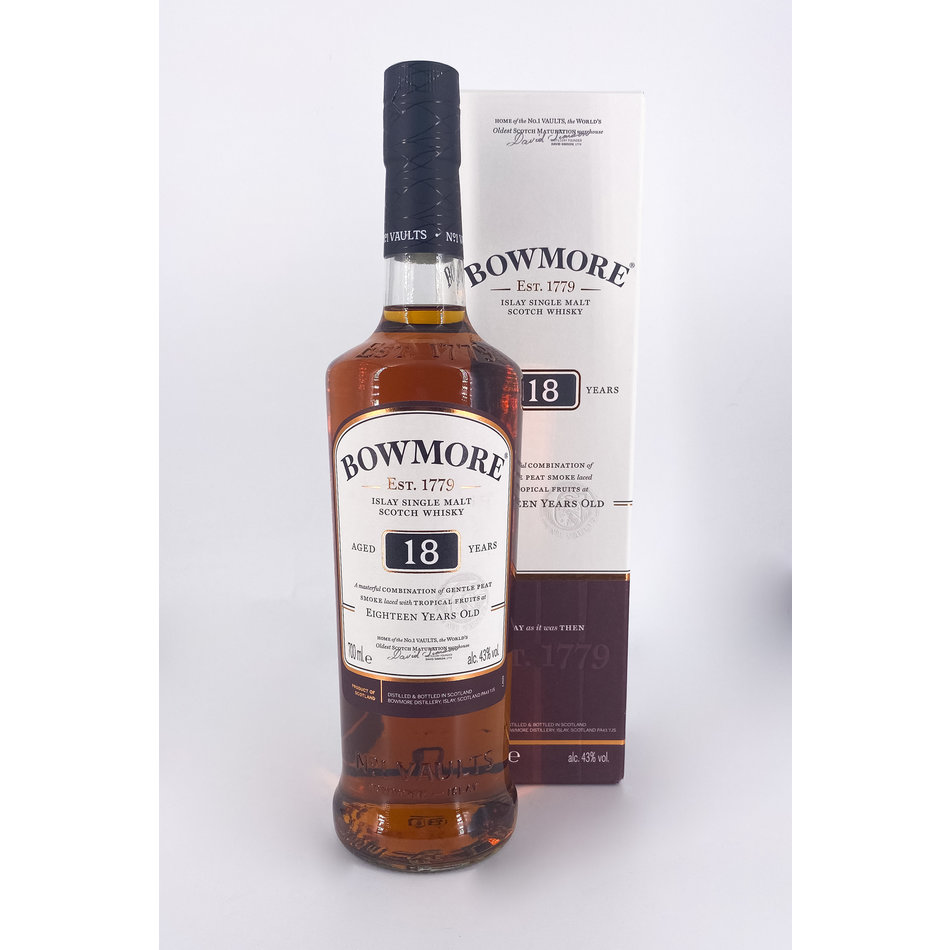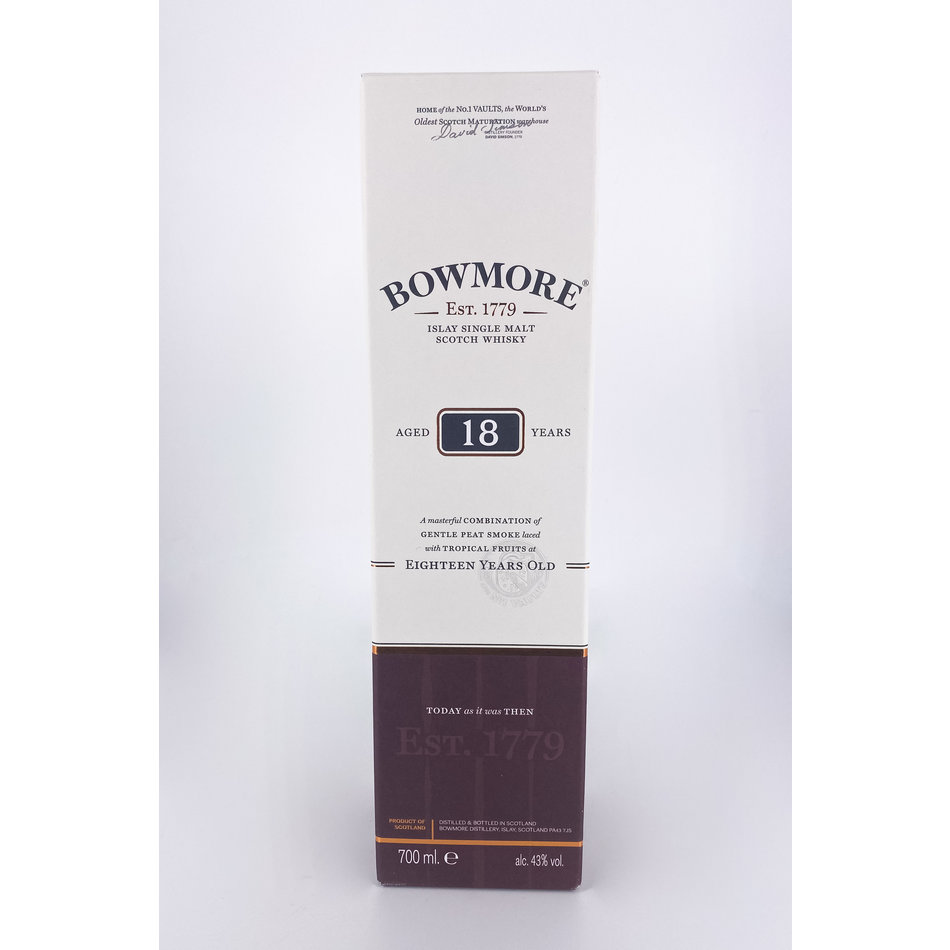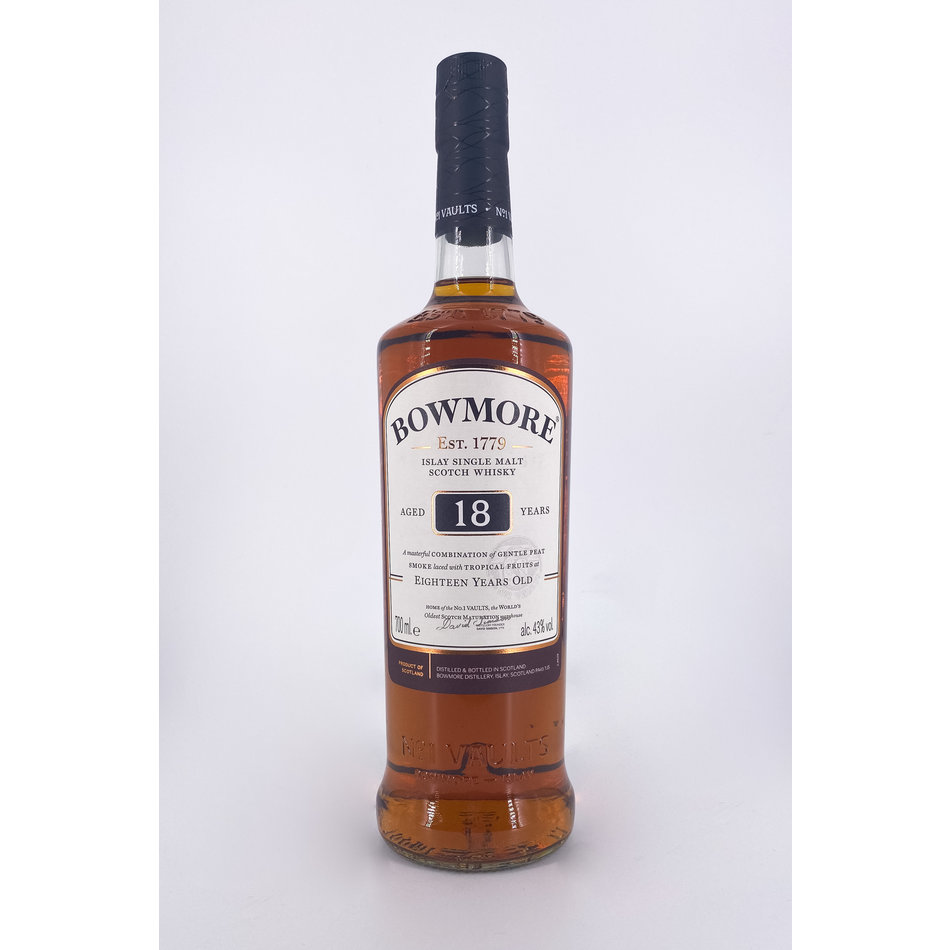 Bowmore 18 Year Old, 43%

Bowmore

£89.95
A luxurious dark and smoky expression from Islay favourite, Bowmore.
This 18 year old single malt has been aged in a combination of ex-bourbon and sherry casks, resulting in a rich and cosy flavour profile that interplays beautifully with its warming peatsmoke. 
Aromas of bonfire smoke, roasted chestnuts, leather, cloves and a little tropical fruit arrive in waves, followed by an enveloping smoky finish that lasts and lasts. 
Bowmore distillery is the oldest licensed distillery on Islay, having been granted a license to distil in 1779. That's over two centuries of whisky history in your glass! Still popular today, Bowmore is the ideal whisky for those who love a medium, rich peat style and a smooth texture.