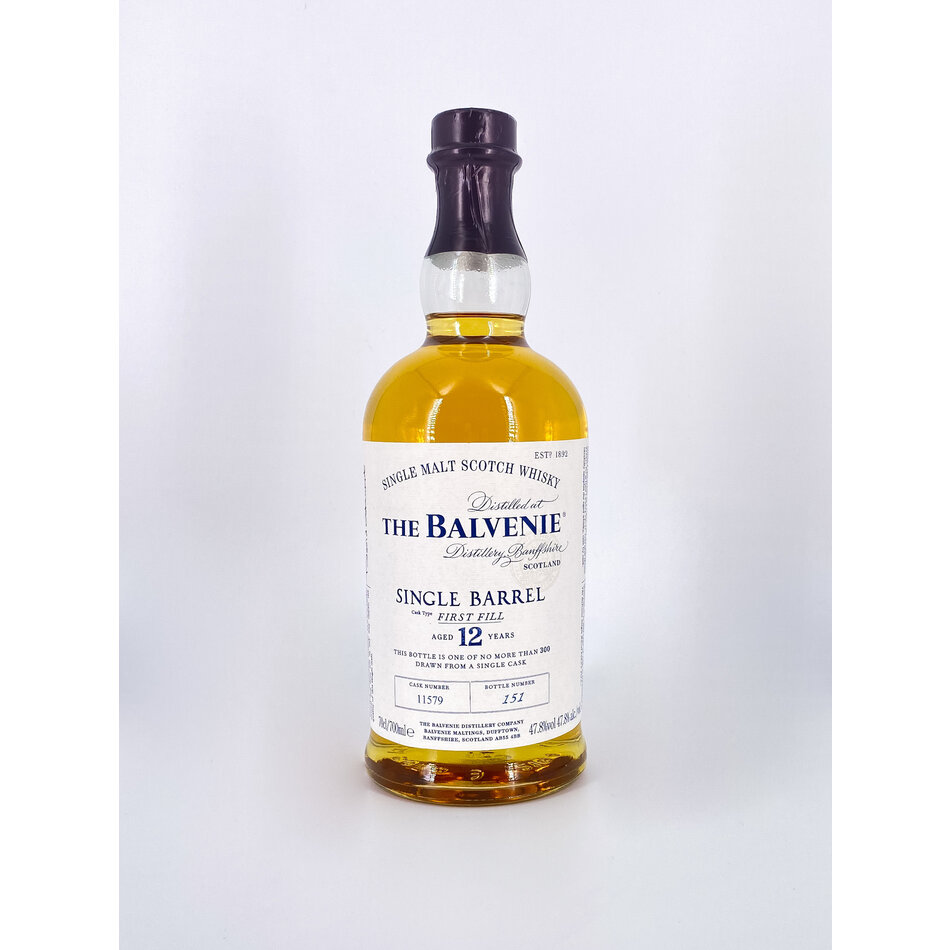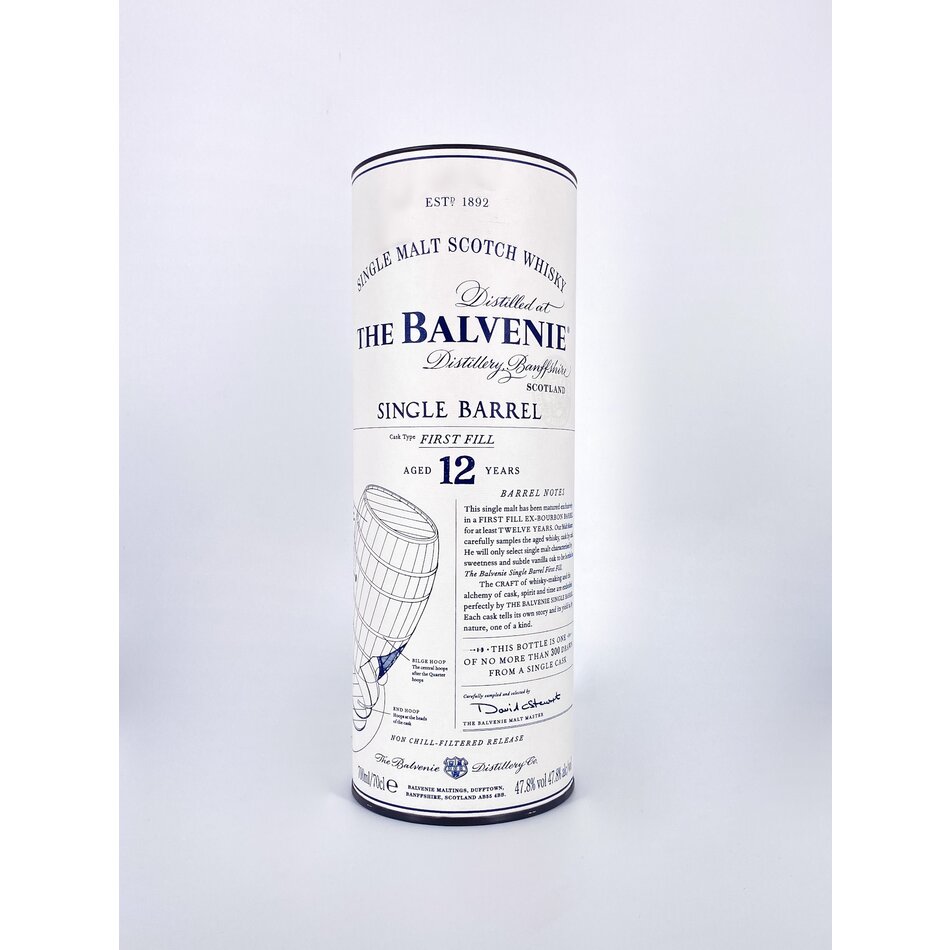 Balvenie 12 Year Old, Single Barrel, 47.8%

Balvenie

£59.95
A wonderful single cask Balvenie aged for 12 years in a first-fill bourbon cask. Each bottle is hand numbered and labelled, each cask yielding less than 300 bottles. 
One of our best-selling Speyside single malts, the sister distillery to Glenfiddich has made a name for itself as one of the most consistently high quality malts available. With its rich and full bodied texture and bright summer fruits, the distillery character is unfalteringly clean and approachable. 
Here the first fill bourbon casks add that enticing sweetness, giving a hit of sweet vanilla, mocha, and allspice on the nose. The palate is an easy-drinking delight, with Victoria sponge, apple pie and a lingering spicy finish. 
Another excellent single cask release from Balvenie - this won't be around for long!