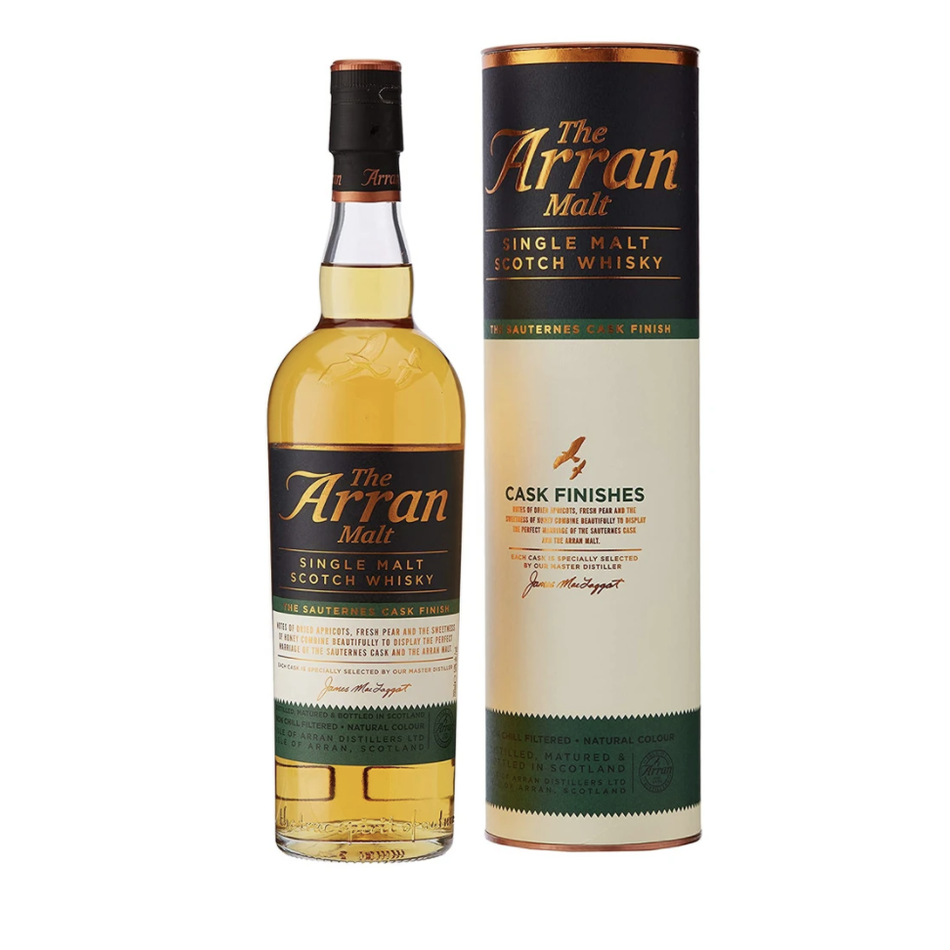 Arran, Sauternes Cask Finish, 50%

Arran

£46.95
A special edition bottling from the Arran distillery, finished in Bordeaux Sauternes wine casks. 
The Arran distillery character has a distinctive charm, combining tropical fruit notes and a luscious oily mouthfeel with subtle maritime salinity and sweet spices. 
The ex Sauternes casks add a beautiful sweetness to this whisky, with those characteristic orange oils, apricot, waxy fruit skins and floral honey found in this precious sweet wine. 
A delicious and summery expression from this island distillery, bottled at 50% to retain a full bodied character and oomph.