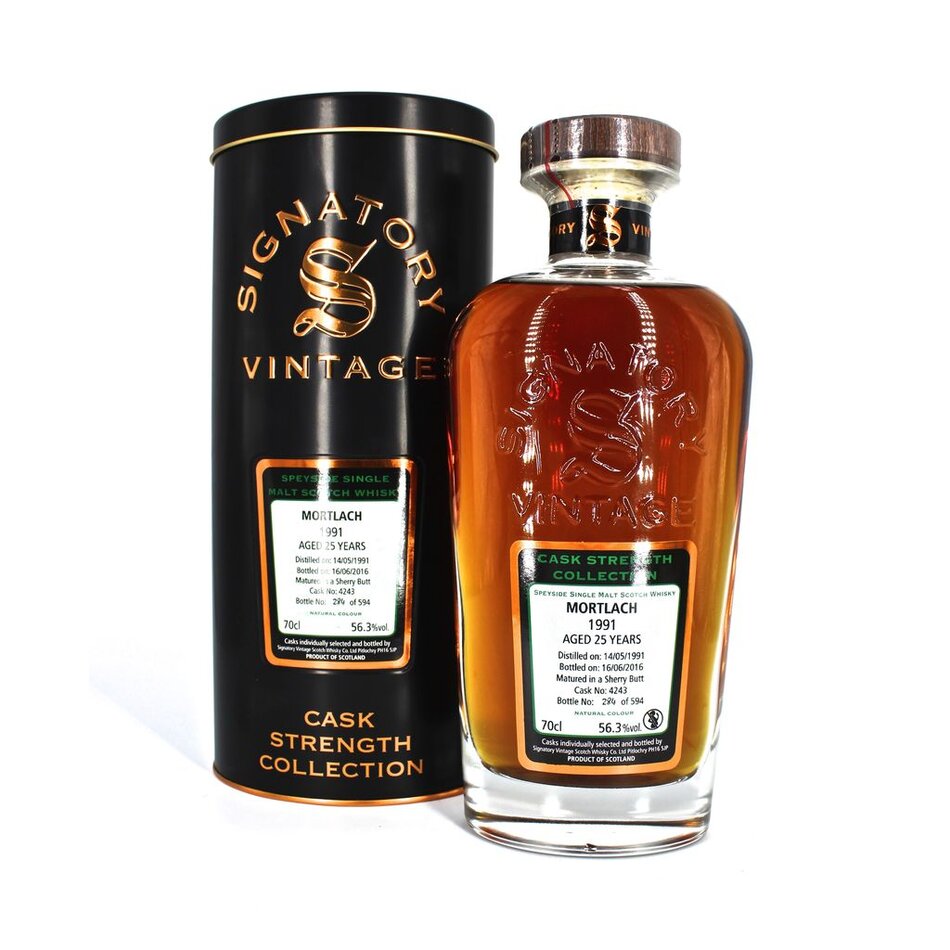 Mortlach 25 Year Old Signatory Vintage, Single Cask, Cask Strength, 1991 56.3%

Mortlach

£234.95

£264.95
A beautiful Edition to the Signatory Collection, Cask Strength, Single Cask with Only 594 Bottles Produced.
25 years in a single sherry butt gives this Mortlach thick notes of chocolate coated dates and sweet plums on the nose.
Big sherried spice notes with black pepper, clove and a consistent chocolaty, rich, dried fruit with a long finish.