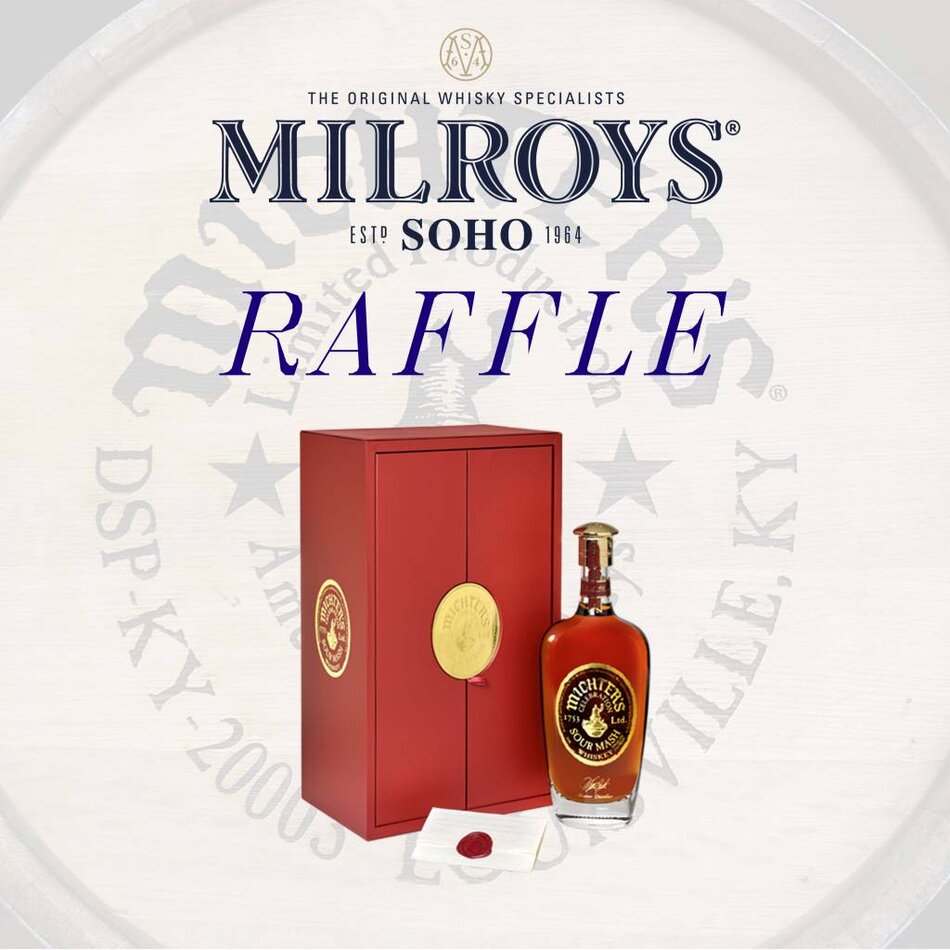 In the last few years, Milroy's has seen the light and has fallen in love with
great quality American whiskey.
We are offering a once in a lifetime opportunity
to acquire the unicorn bottle that is the Michter's Celebration of the Cask
whiskey. Decades of expertise, love and dedication have contributed to this; the
rarest Bourbon we can get our hands on…

Due to its rarity and price we would like to offer the chance to buy
(unlimited) tickets for raffle so that some extremely lucky person can walk away
with this beautiful spirit at a fraction of the cost. 180 Tickets will be available.

Tickets ONLY £25
The bottle is valued at £4500, being 1 of 4 bottles that exist in the UK. This is not a raffle to miss.
Comprised of Kentucky Straight Bourbon and Kentucky Straight Rye taken from the most extraordinary barrels in Michter's stocks, the 2016 Release of Michter's Celebration Sour Mash is a unique blend of first-use barrel whiskeys aged anywhere from over one decade to over 30 years old.

The bottle only hits the shores once every few years, so buy your tickets
whilst you can!

As if this wasn't enough, 4 runners up will walk away with another bottle from the Michter's Range. A bottle worth more than twice the ticket.

WARNING: TICKETS WILL NOT LAST LONG

Raffle to be drawn once tickets are reserved.
Good luck, we are all counting on you.