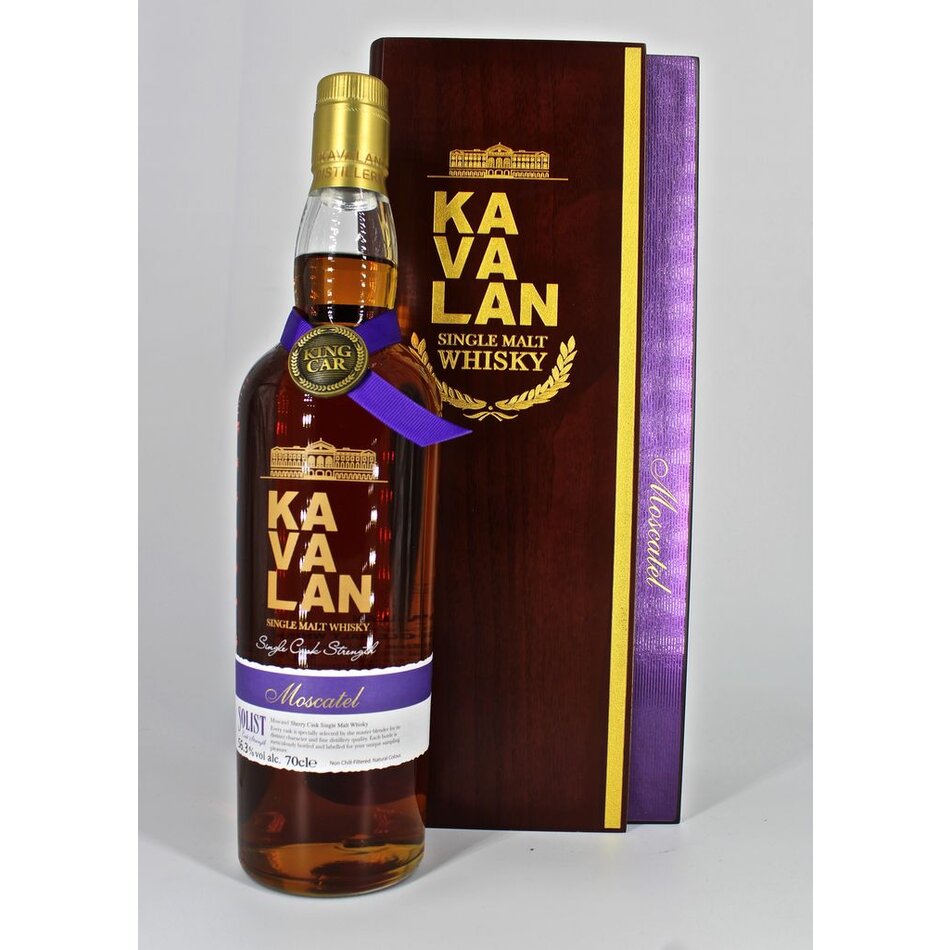 Kavalan Moscatel Single cask Cask Strength 56.3%

Kavalan

£379.95
An incredible single cask whisky from Kavalan.
Initially quiet, the nose opens to a classic ex-bourbon vanilla-toffee nose, the notes of cherry the proverbial cake topping. Exquisite mouth: clean, sweet and balanced, the fruit rides the high alcohol content effortlessly.
Dry, but not overly so, the finish is long and sweet, the toffee notes positively singing.