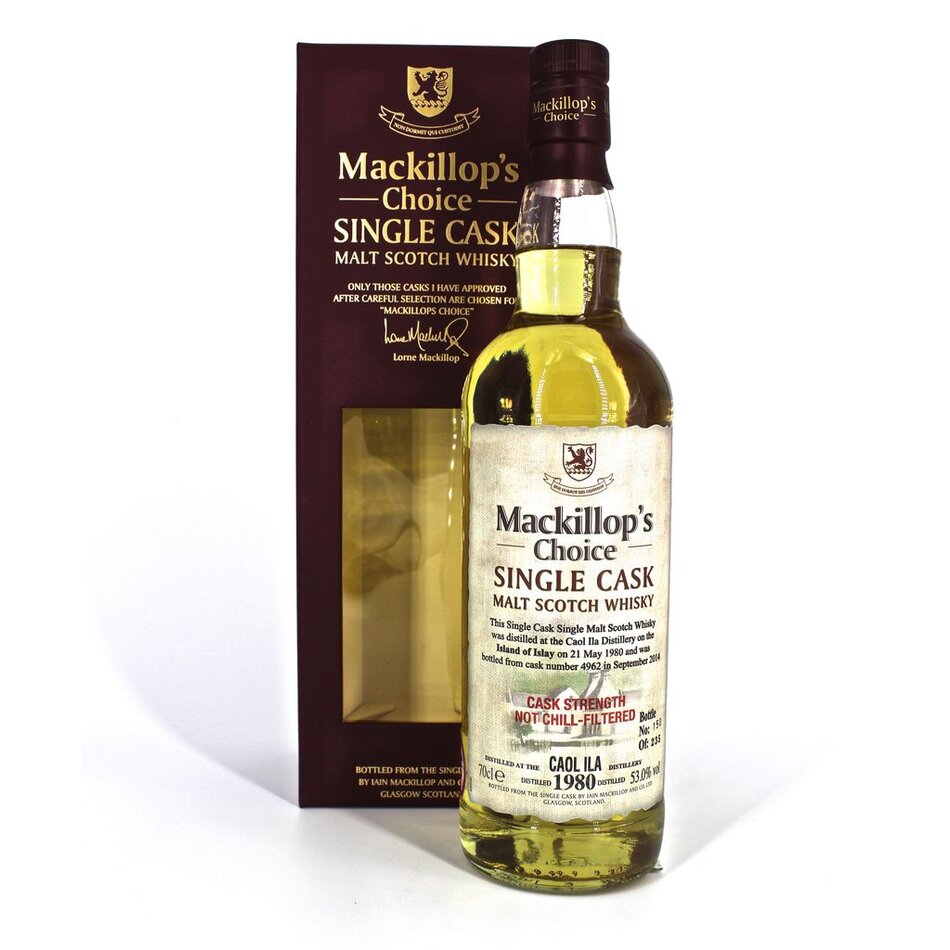 Single Cask, Cask Strength, 1980, 34 year old, Limited 235 Bottles

Caol Ila

£299.95
Limited to 235 Bottles.
Lorne Mackillop is a man of great respect in the world of whisky. This release is a master peice Caol Ila. Subtle smokiness, light & fresh with a long sweet coastal finish.
A must buy for Islay fans.