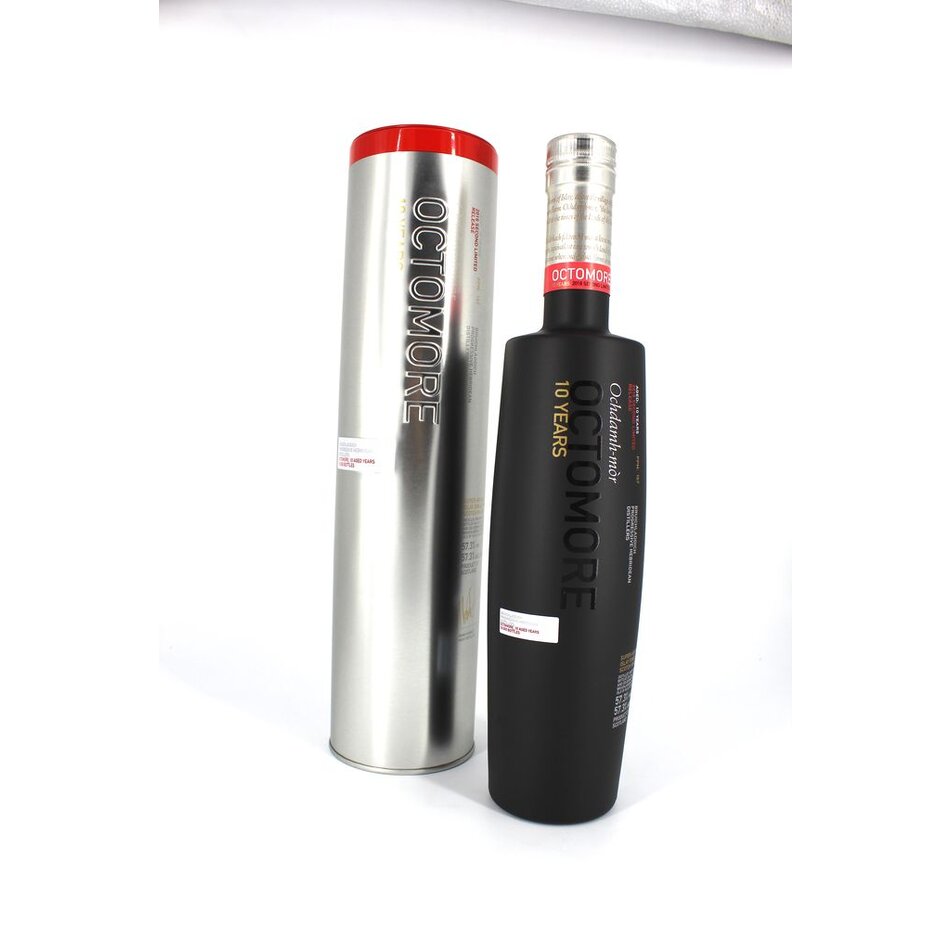 Yes, the Octomore 10 is here.
The ever popular ultra-peated malt from Bruichladdich now has gone to the next level. Misleading on the nose, it packs a punch on the palate.
Creamy and peaty (obviously) there is an extra complexity in this release than we have seen before. Rich fruits are evident in the mid palate with a finish like a bonfire on the beach, smoky and salty.