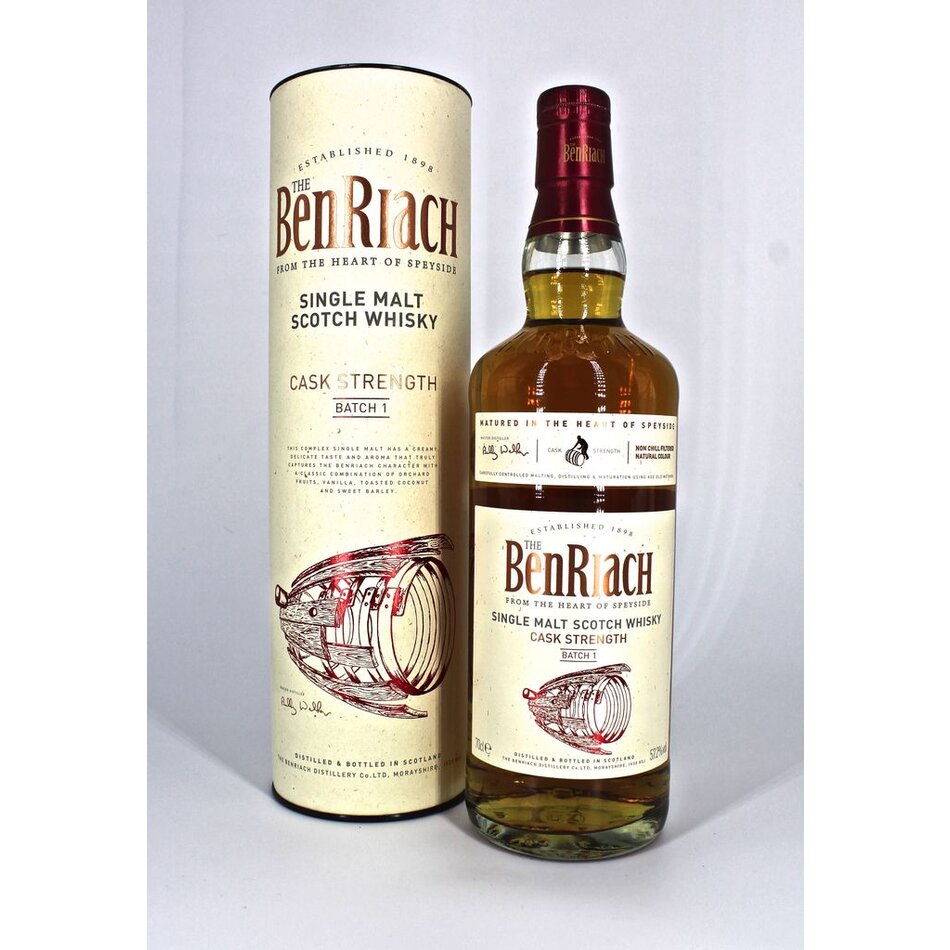 BenRiach Cask Strength Batch 1, 57.2 %

BenRiach

£54.95
The First Release in BenRiachs Cask Strength Series.
It starts with sweet toasted oak spices interwoven with roasted orchard fruits and dusted with cracked barley. Black vanilla pods, desiccated coconut and a gentle floral note add complexity to the ripe, fruit-laden nose.
On the Palate an excellent example of the delicious BenRiach character. Creamy heather honey pours over a medley of apples, pears and apricots. Subtle notes of candied peel and fresh ginger give a delicate warmth and lead to a classic combination of vanilla, toasted coconut and sweet barley in the luscious, velvety finish.