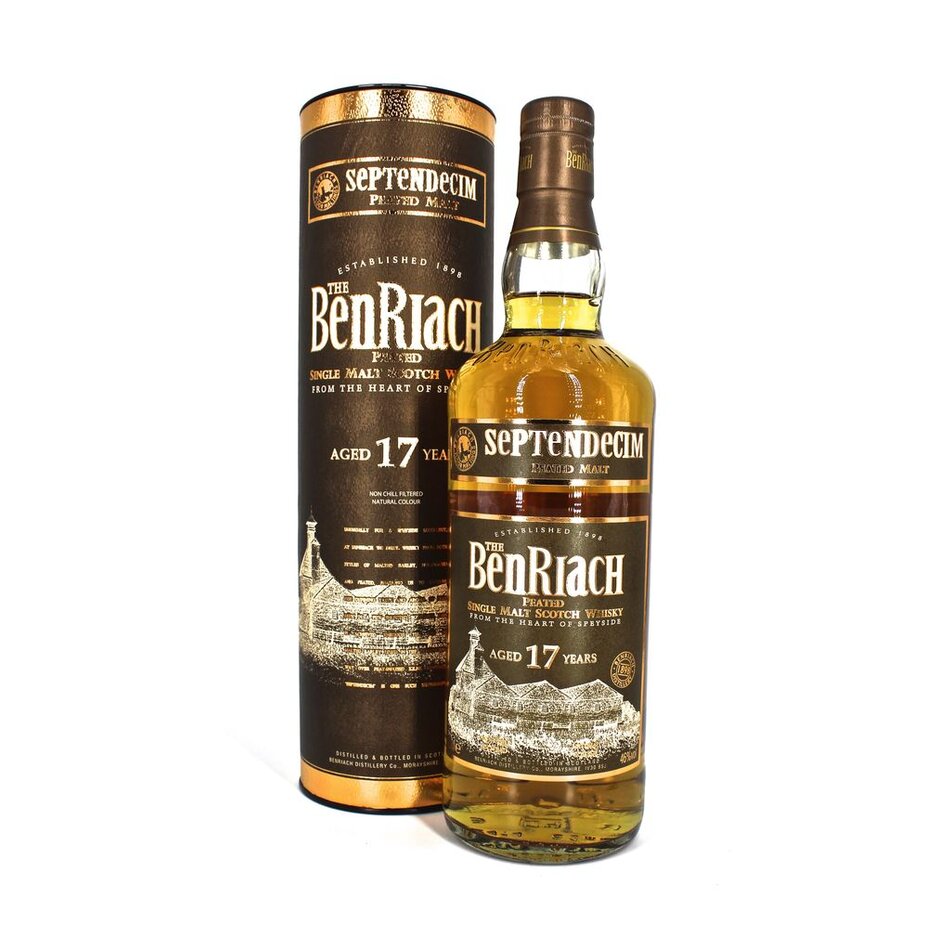 Benriach 17 Year Old Septendecim 46%

BenRiach

£54.95
This whisky starts of with a lovely vanilla custard, pipe tobacco, cedarwood, black treacle, toffee apples and peach nectar on the nose.
Moving swiftly onto cut hay and gentle malt, smouldering peat smoke, vanilla, spiced cinnamon and rhubarb crumble. Black pepper and nutmeg develops.
This all finishes with an exotic spice note that keeps on giving.