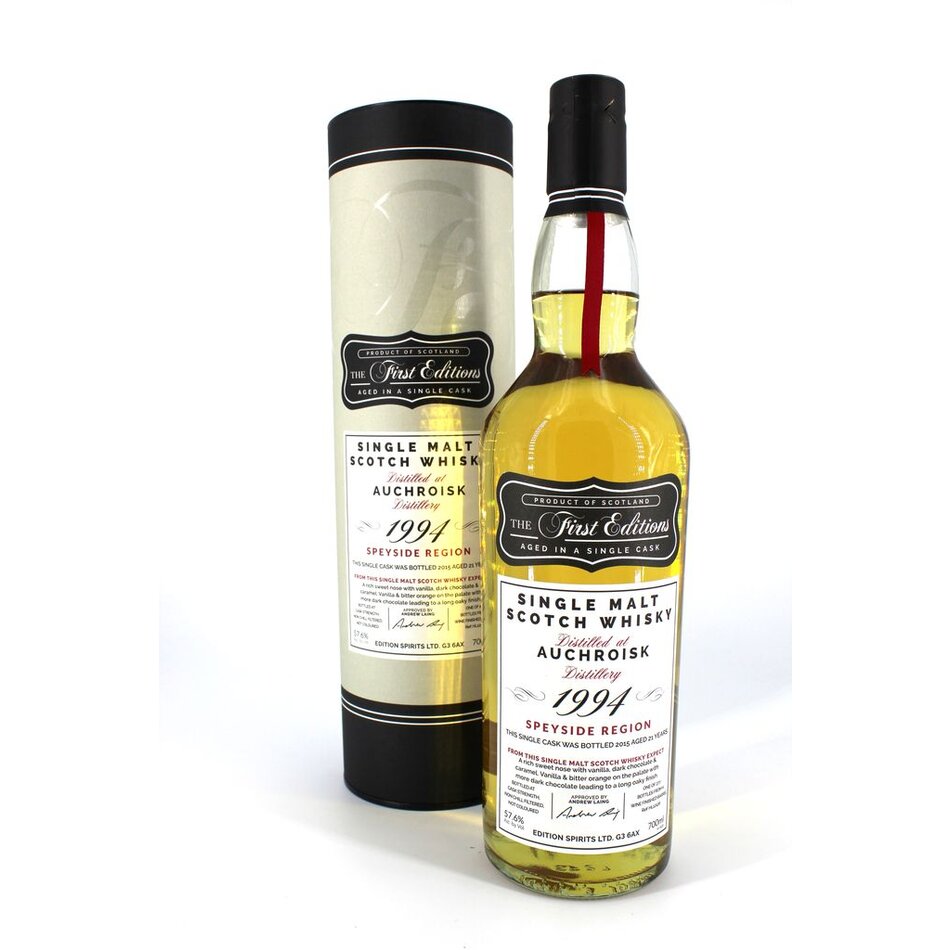 A 21 year old single malt from the Auchroisk distillery, drawn from a wine finished barrel and independently bottled for The First Editions range by Hunter Laing. This was distilled in 1994 and bottled in 2015 at cask strength, with 277 bottles produced. We love a good Auchroisk, and an Auchroisk from a wine cask sounds mighty interesting.
Tangy and bitter citrus on the front with with a creamy caramel mid palette.
An interesting dram, not to be missed.